What's on in Paris this September
1 September 2016
---
Attend a Leading Wedding Fayre & Watch a New Musical During a Late-Summer Stay at Median Paris Porte de Versailles
Alongside the chance to enjoy the last of the summer's sunshine in one of the world's most beautiful cities, a September getaway to Paris will also offer a variety of outstanding events to attend. Newly-engaged couples can plan their dream wedding day at leading fayre Marions Nous, while those seeking a fun-filled night out can catch new musical 'Les 3 Mousquetaires' at Le Dome de Paris. Read our guide to what's on in Paris this September and plan your perfect stay at Median Paris Porte de Versailles.
Porte de Versailles
17th – 18th September 2016
Those planning a destination wedding or simply in search of the most breath-taking Parisian wedding dress will be in luck this month when the Marions Nous wedding fayre returns to Porte de Versailles. Located a mere 10 minute walk from Median Paris Porte de Versailles, this event will offer the chance to browse and meet some of France's leading wedding suppliers in a 8000m2 space.
Take the opportunity to preview next year's wedding trends and start planning every last detail of your dream day; from decorations and DJs, to venues, menus and more. 2000m2 will be entirely dedicated to the all-important dress; offering the chance to try on floor-sweeping, lace-adorned, bow-fronted designs stocked by the likes of Déclaration Mariage, Mariée Parisienne, Confidence Mariage and Veronika Jeanvie. While the groom-to-be can admire contemporary, tailored suits from Jean de Sey Paris and Father and Sons.
Those planning to tie-the-knot in one of France's awe-inspiring châteaus can meet with representatives from venues such as Chantilly's Château de Montvillargenne, the 18th century Château du Breuil and the Renaissance-style Château le Mas de Montel, located in 130 acres of manicured gardens and parkland. Meanwhile, transport can be discussed with Mercedes-Benz, chic wedding invitations can be picked from L'Art du Papier and floral arrangements can be created by Reflets Fleurs.
Caterers and bakers will be on-hand to showcase their latest culinary creations such as gourmet canapés created by chef Jean-Marc Goussard from Les Toques Magiques. The CupSiCake stand will be unmissable for those seeking elegantly designed wedding cakes and mouth-watering Petit Fours, while Barman Mariage will be explaining how they can create a personalised cocktail menu for your big day. From floral shaped almond wedding favours designed by Happy Dragees to beautiful rings at Histoire d'Or, Marions Nous wedding fayre will provide inspiration for every finer detail of your wedding day under one roof this September.
Le Dome de Paris
29th September 2016 – 1st January 2017
Be whisked away to 17th century Paris this September with exciting live performances, awe-inspiring back-drops and cutting-edge technical effects at musical 'Les 3 Mousquetaires'. From the end of the month until the beginning of January, the world-famous quote 'one for all, all for one!' will echo around the walls of the Palais de Sports, located just a 10 minute walk from our hotel. Boasting an outstanding production team and line-up of actors, this modern take on a classic story will offer an unforgettable night out during a stay in Paris.
The story will follow d'Artagnan as he arrives in Paris and joins forces with King Louis XIII's three musketeers; Athos, Porthos and Aramis. Watch as the sword-wielding team battle with Cardinal Richelieu and his allies including Milady de Winter to save the honour of Anne, the Queen of France. Actor and singer Damien Sargue is set to play Aramis and may be recognisable from 2013's 'Dancing with the Stars'. Meanwhile, Athos will be played by the show's multi-talented artistic consultant Brahim Zaibat.
The show's renowned production team consists of Roberto Ciurleo, Gilbert and Nicole Coullier, and Eleanor De Galard; whose musical 'Robin Hood' attracted an audience of 800,000. The directors René Richard Cyr and Dominic Champagne are both award-winning and internationally-admired artists from Québec, while set designer Stéphane Roy has previously worked on the Cirque du Soleil.
The impressive line-up continues with choreographer Yaman Okur, who has worked with Madonna, while the show was written by songwriter Lionel Florence, and lyricist and novelist Patrice Guirao, who has written for the likes of Celine Dion. With gallantry and treachery equally abound, 'Les 3 Mousquetaires' is set to deliver an outstanding and toe-tapping evening of entertainment this September. Looking forward to seeing the four musketeers in their capes, boots and trademark hats from just 39€.
Whether you're planning your dream wedding day or looking for a unique evening out, there'll be an exciting event on offer during a September stay at Median Paris Porte de Versailles.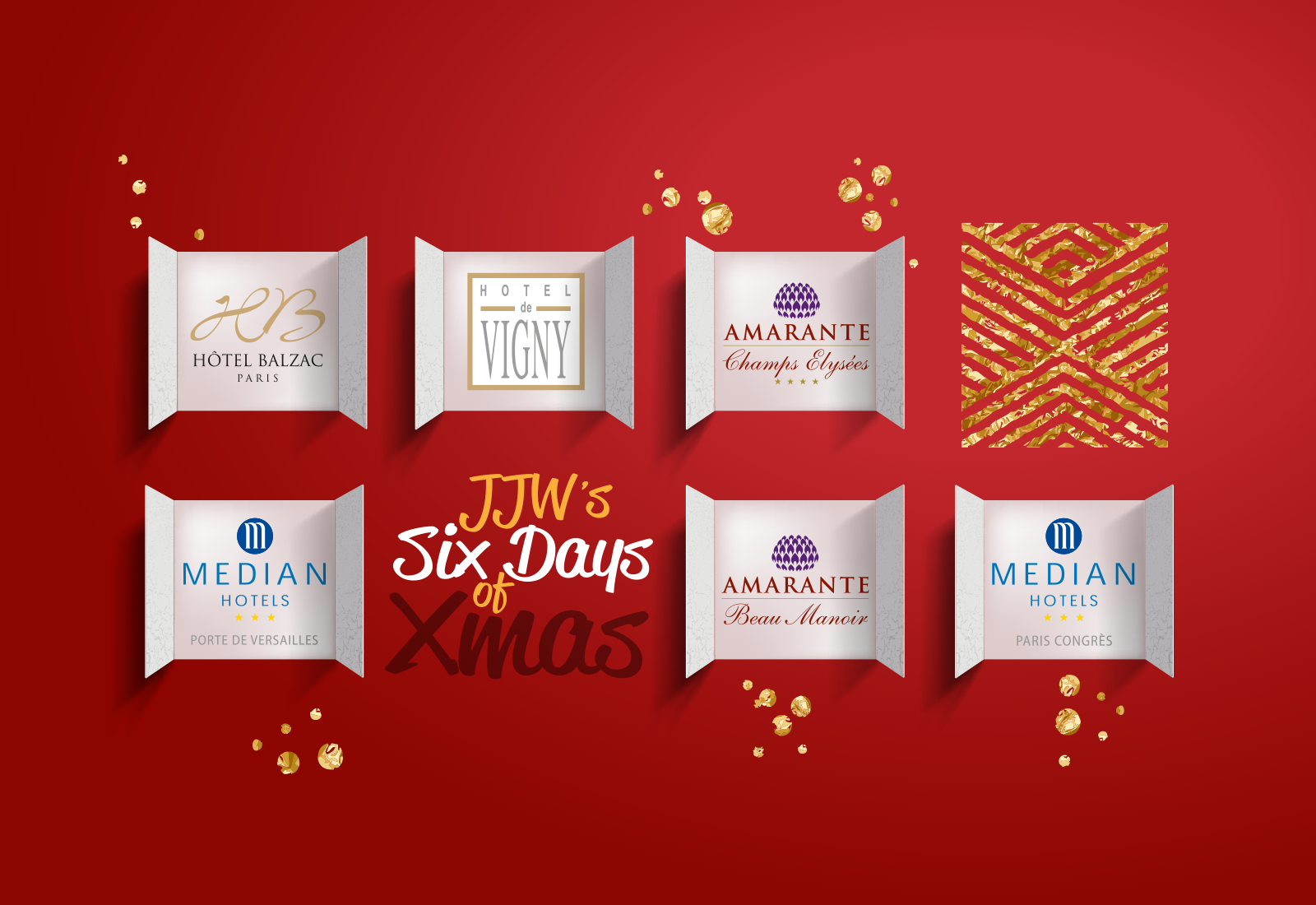 Six Days of Christmas Sale
This December, JJW Hotels & Resorts is unveiling a special run of One-Day-Only Secret Sales for each of our Parisian Hotels.
Click here for more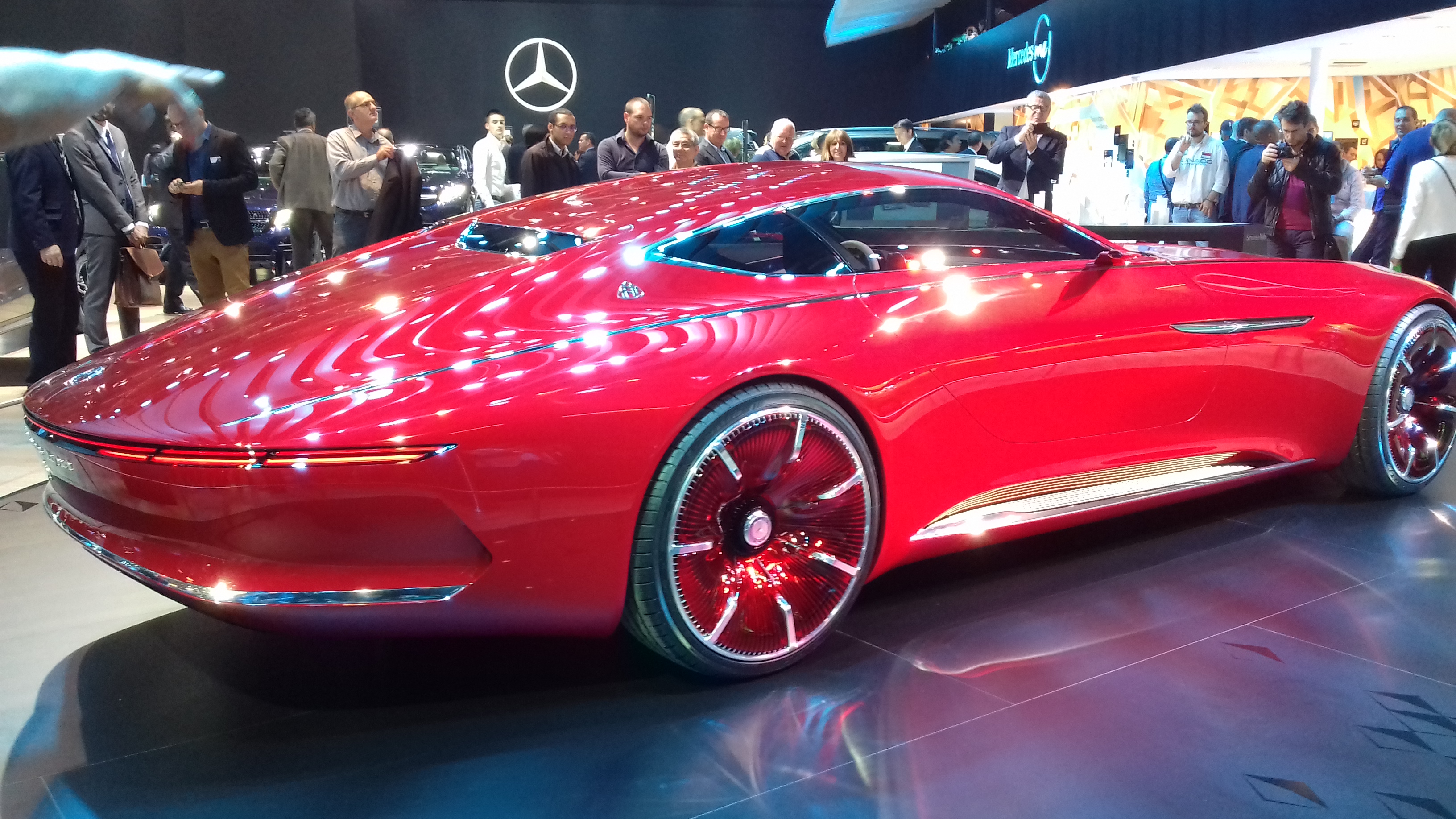 Mondial de l'Automobile
This October, fasten your seatbelt and get set to explore the world's oldest, most-visited and best-loved car event, when The Paris Motor Show returns to Expo Porte de Versailles, along with thousands of exceptional concept cars, new releases and millions of motoring enthusiasts.
Click here for more