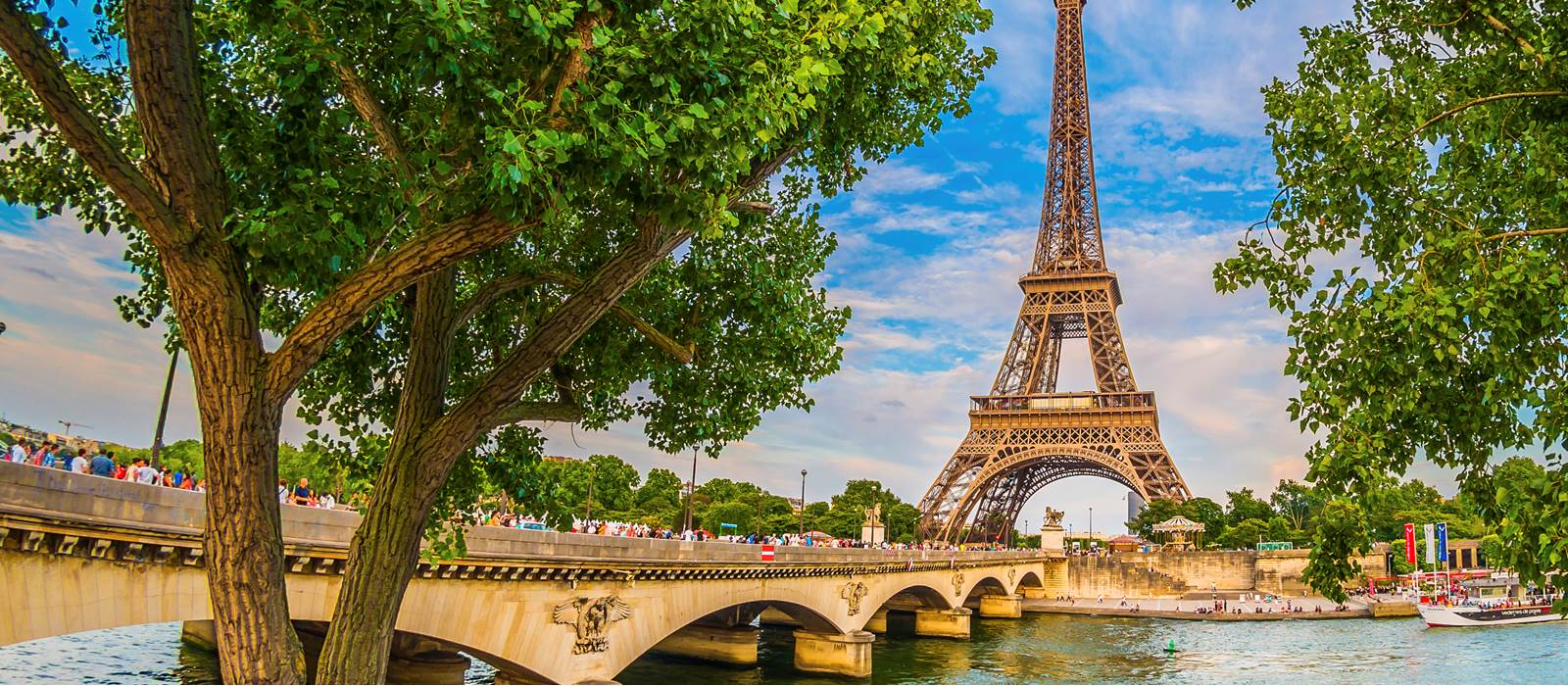 A Guide to Rive Gauche
Discover the Best of Paris' Legendary Left Bank
Literally translating as Left Bank, Rive Gauche refers to the regions of Paris located south of the Seine. Among them is the 15th arrondissement, where you'll find Median Paris Porte de Versailles - nestled alongside leading attractions, revered restaurants and world-famous exhibition centres! So be it for business, leisure, culture or pleasure, our guide to Rive Gauche will help you get the most from your stay in the city.
Paris Expo Porte de Versailles
If you're in the Rive Gauche region on business, chances are you're attending an exhibition, convention, conference or product launch (or occasion of any descript, for that matter) at the world-famous Paris Expo Porte de Versailles. This is Europe's largest exhibition complex, after all, which has in that past overseen the auction of the world's most expensive car at Rétromobile and welcomed some 150,000 book lovers for Livre Paris! So should you find yourself having to attend this exquisite events venue, you'll be pleased to know it's reachable in just two minutes via car, or ten minutes on foot from Median Paris Porte de Versailles.
Leisure & Landmarks near Our Hotel
Once business is taken care of, it's time to let your hair down as you delight in some of the Left Bank's leading attractions - many of which are walkable from our hotel! One such spot ensured to enrich any Rive Gauche itinerary is Le Dôme de Paris (Palais des Sports). Throughout the year home to globe-straddling artists and Broadway-worthy troupes, with The Beatles, Dalida, Les Misérables, Ray Charles, Rudolf Nureyev, Queen and The Rolling Stones just a few of the show stopping spectacles and artists to have graced the stage of this iconic venue.
For exciting family days out, look no further than Aquaboulevard de Paris - Europe's largest urban waterpark - located just a five minute walk from our hotel! Here, wave pools, water slides and even a lifesize (not real) whale are on hand to exhilarate; while less-strenuous leisure awaits with Jacuzzis and a sprawling stretch of beach, decked with some thirty straw huts imported from Mauritius. But should this not be quite enough to keep you amused, above-water exploration can also be enjoyed within a huge, onsite multisport complex and fourteen-screen cinema.
Of course, no trip to Paris is complete without a visit to the world's most iconic attraction - Gustave Eiffel's eponymous iron tower, which needs little introduction, but you'll be pleased to know that Le Tour d'Eiffel can be reached in as little as ten minutes from Median Paris Porte de Versailles, when travelling via car.
Rive Gauche Restaurants & Nightlife
Celebrated as a multicultural melting pot, very few places (the world over!) can claim to house as many international restaurants as Paris' Left Bank. Thus, proudly flying the flag for Japan is Benkay - situated in a prime piece of real-estate overlooking the Seine. But beyond the views, the three Japanese chefs - specialising in sushi, teppanyaki and washoku - will submerse you in bona fide and breathtaking East Asian gastronomy, without the fourteen hour flight to Tokyo!
Next up on your toothsome international tour is Lebanon in the shape of Al Wady, which has been serving gourmet Middle Eastern cuisine to the Rive Gauche region since 1986. Traditionally a sharing food, chances are you won't be in a sharing mood, once your tastebuds are awakened by the subtle-yet-sapid spices and aromas, which are only heightened by the Middle Eastern interiors in which you dine.
But of course, one cannot venture to Paris without sampling some famous French cuisine - this is the culinary capital of the world, after all! So during your stay at Median Paris Porte de Versailles, be sure to pay a visit to Restaurant Manufacture, housed within a former tobacco factory, which now supplies timeless French classics - with a 21st century twist - courtesy of chef extraordinaire, Jean-Christophe Lebascle.
After dinner, evenings of wining and socialising are easy to come by in the capital's Left Bank. But if its creative cocktails you require, look no further than Zéro de Conduite, located on nearby Rue du Théâtre. Or, for an evening spent amongst warm atmospheres and cold beer in a traditional pub environment, The New Born awaits just a twelve minute walk from our hotel.