What's on in Paris this October
1 October 2015
---
Enjoy a Fun-Filled Autumn Break with Family-Friendly Shows and Indulgent Days Out
Exhibition centre, Paris Expo Porte de Versailles is renowned for its exciting events calendar and October's line-up offers a variety of fairs that will suit every interest and age group. Located a mere 10 minute walk away, Median Paris Porte de Versailles offers free accommodation to children and a comfortable stay in a sought-after city location, making it ideal for a family break in Paris. Discover what's on at Paris Expo Porte de Versailles this October and plan your autumnal getaway now.
17th – 21st October 2015
Kidexpo will provide an exciting preview of the games and toys destined to feature high on every Christmas wish list. The likes of Lego, Panini, Warner Bros and Hasbro will be amongst the 300 exhibitors showcasing their latest products during the five-day event. Children will be invited to take the opportunity to meet the Meccanoid G15, an easy-to-build robot from Meccano that tells jokes and can mimic movements, hone Robin Hood style skills with Decathlon and receive lightsaber training at the Jedi Academy.
There will also be 150 free and informative workshops taking place to inspire children of all ages. They'll be able to pursue their passion for creative hobbies by building and decorating cardboard houses, learn more about Japanese cuisine during cooking workshops and take part in a variety of sports courses led by professional athletes and coaches including climbing, swimming and squash. Watch in awe as 30 competitors take part in six tasks during an International Rubik's Cube Competition, with rounds that include being blindfolded and competing with one hand only, or enjoy a Lego building workshop designed to include the whole family.
Educational activities will include the chance to discover more about dinosaurs, build electric circuits and screen print t-shirts, while parents will also be offered the chance to attend art therapy and happiness workshops. This exciting event will inspire the entire family's imagination and ultimately provide non-stop fun during a visit.
23rd October – 1st November 2015
Summer may have ended, but there's plenty to look forward to at Paris' very own autumnal fair. 330 exhibitors and 400 interactive workshops will await over 100,000 visitors at lifestyle show Foire D'Automne this October. The 10-day event will offer the chance to discover the latest innovations and products within five keys areas; technology in 'Learn and Innovate', beauty products in 'Take Care of Yourself' and cooking techniques in 'Regale'. Be taken on a cultural journey in the 'Explore the World' space, while the biggest area, 'Living Like Home' will be split between energy savings, decorating and DIY.
While exhibitors will include the likes of electronics company Bang & Olufsen, leather accessory brand Marant and home appliance manufacturer Miele, there'll also be an array of hands-on learning activities to inspire each attendee. DIY workshops will be split into four categories; basics, flooring and tiling, plumbing, and an introduction to 3D printing, while those seeking something a little less practical, can take part in Polynesian dance lessons and join an Escape Game based on-board the Orient Express.
Foodies can learn how to create gourmet dishes at home during five cooking courses available every day, while two specific areas, one for her and one for him, will offer themed workshops covering varied topics such as wedding planning and coding. With such a wide spectrum of product types and exciting activities, the 10th edition of Foire D'Automne will provide a fun-filled day out during a stay at our three-star hotel.
28th October – 1st November 2015
The sweet toothed will be flocking to this five-day celebration dedicated to chocolate. The event will be one of around 20 run by Salon du Chocolat this year; a company that has attracted 7.4 million attendees to its 177 shows to date. Visitors to the Porte de Versailles will have a comprehensive line-up to look forward to that will feature 700 participants, including 220 leading chocolatiers and pastry makers, alongside workshops, fashion shows, award ceremonies, and of course, the all-important tastings. 
Alongside a whole host of exhibitors, the events programme will include live demonstrations including how to cook Chocolate Basque Cake hosted by Lionel Raux, and workshops for the whole family that will cover topics including reduced sugar options for diabetics. Attend live music performances, admire chocolate inspired catwalk creations made in collaboration between fashion designers such as creator of ethical events dresses, Valérie Pache, and chocolatiers including Stephanie Bonnat... and marvel at a 6 metre high chocolate bear sculpture designed by artist Richard Orlinski. 
Two new attractions for 2015 will include the final of the renowned international competition, World Chocolate Masters ™, which will take place in an exclusive competition area between 20 finalists, alongside an entire indoor village dedicated to business to business interactions, offering the chance for professionals to meet with key suppliers of ingredients, utensils and packaging. From conferences to cocktail courses, this unique event will provide a truly indulgent day out for chocolate fans and those working in the field.
28th October 2015 – 1st November 2015
The 6th edition of Paris Games Week is set to attract in the vicinity of 300,000 visitors at the end of the month. 53% of the population of France are now gamers, compared to 20% back in 1999 and it's the only physical entertainment market to have experienced growth in the country in recent years. With interest on the up, this key event in the international calendar will be unmissable for gamers of any age who are interested in discovering the latest innovations, trends and games.
Browse stalls from exhibitors including the likes of Nintendo, PlayStation, Sega, EA, Ubisoft, Warner Bros Games and Xbox One, before trying out the virtual reality HTC Vive helmet, seeing a preview of Orange's new smartphone app, joystick TV and taking on the HP Omen challenge. See some of the world's best players in action at the Electronic Sports World Cup™, meet developers behind over 30 French indie games and learn more about finding a job in the industry by talking to 15 of the best French schools. 
There will also be a section entirely dedicated to children's entertainment, which will offer the chance to play age-appropriate games such as Super Mario 3D World, create your very own video game using coding and try out electronic skateboards. From a Nickelodeon area offering goodies and snacks to a nostalgic retro games space, a day trip to Paris Games Week will provide entertainment for the entire family this autumn. 
Boasting such an inspiring and exciting variety of events, Paris Expo Porte de Versailles can provide the perfect day out for the whole family during an autumnal break in Paris.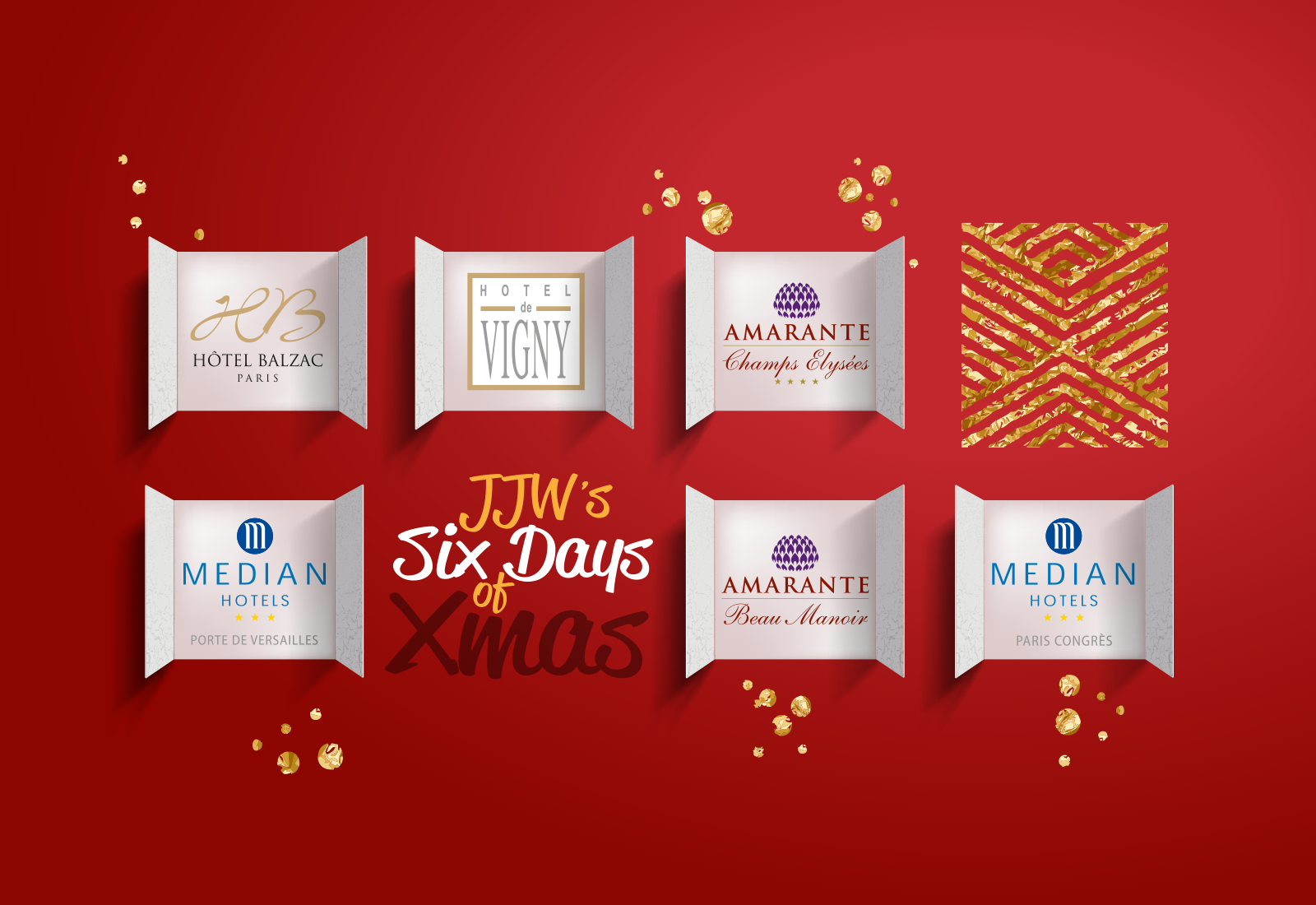 Six Days of Christmas Sale
This December, JJW Hotels & Resorts is unveiling a special run of One-Day-Only Secret Sales for each of our Parisian Hotels.
Click here for more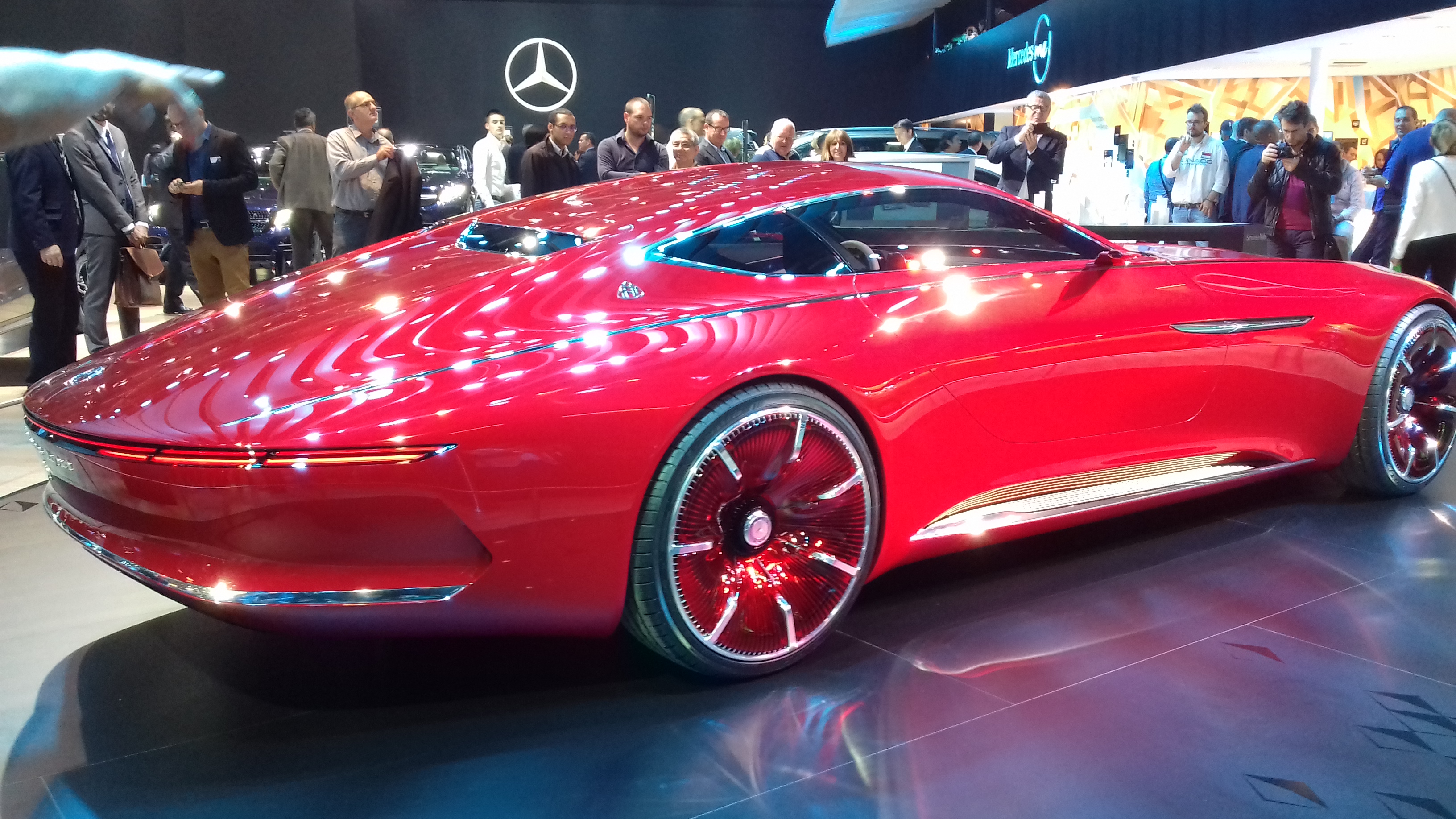 Mondial de l'Automobile
This October, fasten your seatbelt and get set to explore the world's oldest, most-visited and best-loved car event, when The Paris Motor Show returns to Expo Porte de Versailles, along with thousands of exceptional concept cars, new releases and millions of motoring enthusiasts.
Click here for more