What's on in Paris this November
1 November 2015
---
Enjoy Fun Days Out & Browse Inspiring Gift Ideas During a Stay at Median Paris Porte De Versailles
Paris' internationally renowned events calendar not only includes world-class art displays, leading fashion shows and toe-tapping music festivals, but also boasts a whole host of impressive tradeshows, conferences and exhibitions. Two of its leading conference centres are Paris Nord Villepinte and Porte de Versailles; the latter of which is a mere 10 minute stroll from Median Paris Porte de Versailles. Both venues will be hosting a variety of outstanding events that will appeal to all age groups during a visit to Paris this November; from the ideal day out for any equestrian fan, to a chance to buy the finest of French gifts. Find out more about the many activities on offer and start planning your stay at our three-star Paris hotel today.
Paris Nord Villepinte
28th November – 6th December 2015
The largest equestrian event in France, the Salon du Cheval, will offer nine days of outstanding events to attend and 450 exhibitors to browse. Its 44th edition will be split into four sections; sports and competitions, which will include carriage displays at PARIS'Cup d'Attelage; performances and events; breeding and sales with presentations… and ethology, wellbeing and health, where professionals will offer advice on topics including nutrition, therapies and training techniques.
Take the opportunity to try on stylish clothing from Beverly Horse, browse a variety of equipment such as reins and stirrups at the Horse Planet stand and source transportation from Yamaha Motor Europe. A variety of gourmet food and drink options will also be on offer, including wines from vineyard Château Jonqueres D'Oriola, alongside foie gras and truffles from Meme du Quercy. Meanwhile, the event will also be hosting the likes of the four day Longines Masters of Paris, the 35th World Arabian Horse Championship and Nuit du Cheval, during which attendees will have the chance to see performances from the world renowned Alexis Gruss and his impressive acrobatic family. With such a wide variety of entertainment and shopping experiences on offer, Salon du Cheval will offer an unmissable day out for any equestrian fan.
Porte de Versailles
6th – 8th November 2015
Perfectly timed to provide Christmas present inspiration for the whole family, or alternatively offer an array of authentically French souvenirs, the Made in France Expo has become the largest exhibition of products made exclusively in France. 40,000 visitors are set to attend its 4th edition; a figure that shouldn't be surprising considering the fact that 71% of the French population said they'd be willing to pay more for a product made in France according to an Ifop study. Each attendee will be eager to browse the latest products from 400 exhibitors in a vast 9,000m² space within the impressive Porte de Versailles.
Take the opportunity to admire acrylic home décor from Global Art Design or choose between a selection of 30 cheeses from manufacturer Fromagerie de la Durance. Little ones will delight in playing with seaworthy toy wooden boats from Tirot, while L'Essentiel de Lavande will be offering soothing toiletries scented with the quintessentially Provence flower. Wrap up warm with knitted accessories from family-run business Maison Bonnefoy or start your spring wardrobe early with a pair of chic handmade leather sandals by Louise de la Roche. A range of pavilions will also be offering the chance to meet connected businesses, or browse ranges of products from specific regions such as Lyon or Franche-Comté. This three day event will offer a truly unique French shopping experience during a three-star stay in Paris this November.
Porte de Versailles
18th – 22nd November 2015
70,000 craft fans are set to attend the number one 'make it yourself' exhibition in Europe at Porte de Versailles this November. Held in association with Marie Claire Idées, Créations & Savoir-Faire will offer the chance to browse 350 exhibitors, learn from professionals at over 500 workshops and discover trends down 'Inspiration Alley'. Now in its 20th year, this five day show aims to bring together the international creative community and inspire every visitor within its seven sections, which will include DIY, needlecraft and customisation. From furniture renovation to cake designs, Christmas garlands to quilting… as well as a Kids Village complete with day-care area, there'll be an activity or interest to inspire every age group.
Exhibitors will vary between well-respected brands such as Janome and Singer, to independent boutiques. Find scrapbooking supplies at Carabelle Studio, an extensive haberdashery selection at Fifi Jolipois and kitsch printed fabric from DottyRose; before sampling salted caramel amaretti and orange blossom flavoured Navette de Marseille at the Biscuit Navarro stand. Those wishing to expand their skill set will be able to find out how to make jewellery using a 3D pen, crochet a decorative basket, create Christmas crackers and take home recipes from leading chefs including Masterchef 2011 winner Claire Verneil. With 14,000 sqm full-to-the-brim with creative ideas, Créations & Savoir-Faire is the perfect event for anyone wanting to create unique, handcrafted gifts this Christmas.
Whether you're keen to start Christmas shopping, discover a new talent, or pursue a passion for all things equestrian, Paris' events venues can provide an unforgettable experience this November.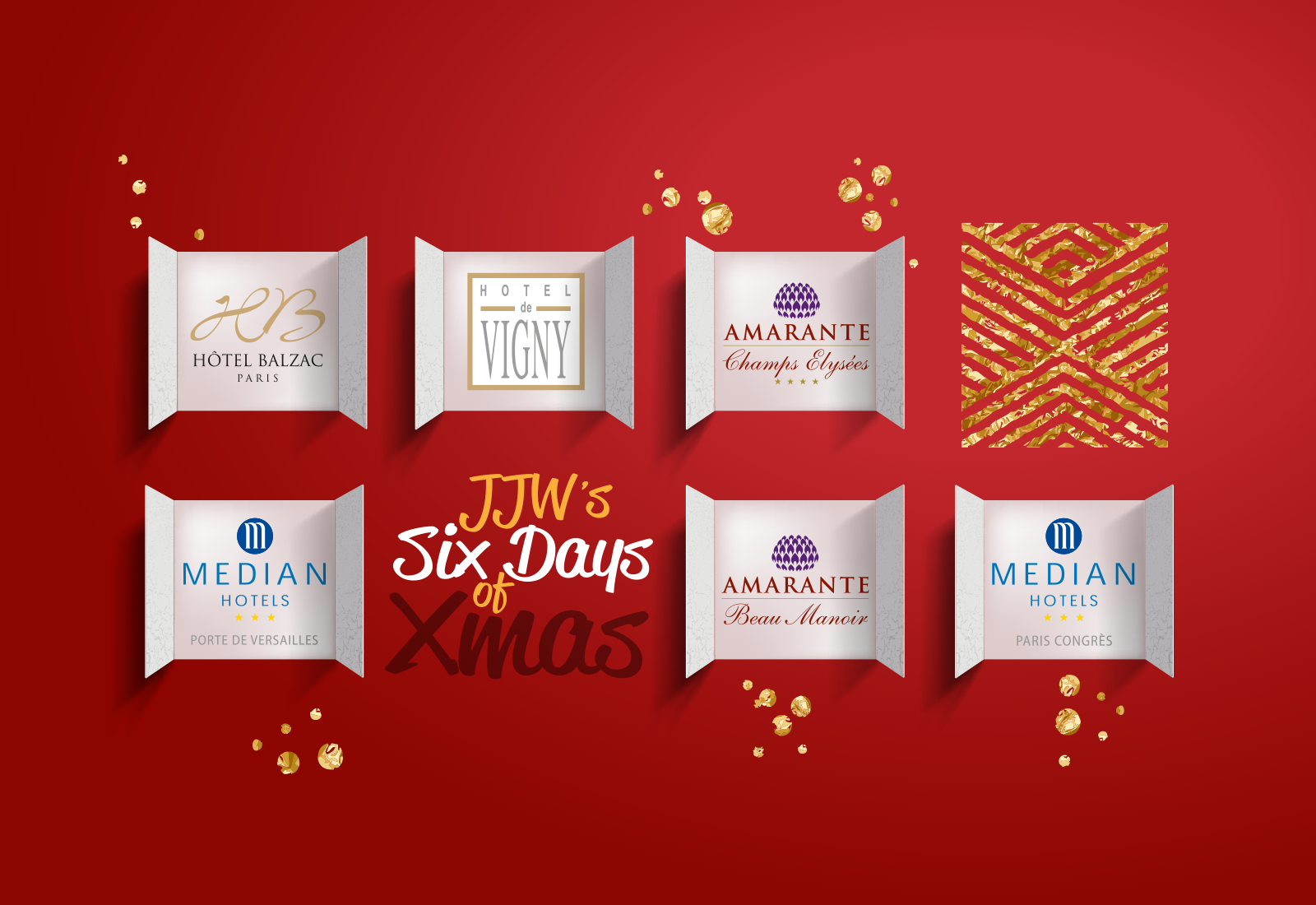 Six Days of Christmas Sale
This December, JJW Hotels & Resorts is unveiling a special run of One-Day-Only Secret Sales for each of our Parisian Hotels.
Click here for more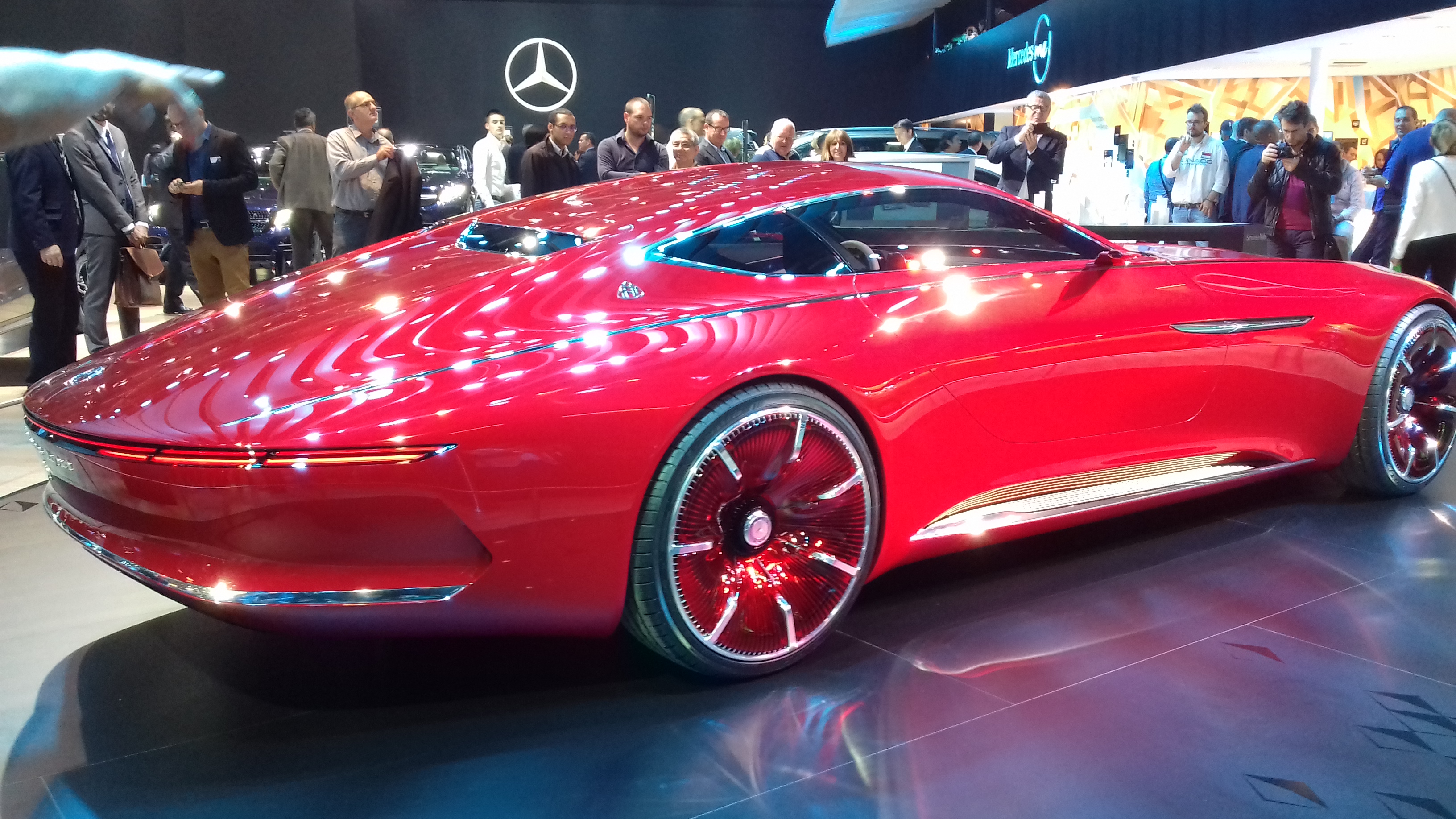 Mondial de l'Automobile
This October, fasten your seatbelt and get set to explore the world's oldest, most-visited and best-loved car event, when The Paris Motor Show returns to Expo Porte de Versailles, along with thousands of exceptional concept cars, new releases and millions of motoring enthusiasts.
Click here for more