What's on in Paris this June
16 May 2016
---
Attend Leading Festivals & a Glamorous Ball During a Three-Star Stay at Median Paris Porte de Versailles
Aside from an array of world-famous museums, galleries and iconic landmarks, Paris can boast one of the most inspiring and exciting events programmes in the world…and June's line-up won't disappoint. Options on offer will include the chance to attend the truly extravagant Château de Versailles Grand Masquerade Ball, take part in a nationwide cycling festival and dance along to big-name acts at Solidays. With such a variety of activities to choose between, a stay at Median Paris Porte de Versailles can provide the perfect summer break for all tastes and ages.
Château de Versailles
25th June 2016
Take one of the grandest settings in the world, add flowing Champagne, a compulsory baroque dress-code and night-long programme of music, dance and performance art…and the result will be the annual Grand Masquerade Ball at Château de Versailles. Gravity-defying wigs adorned with flowers and ribbons will balance upon heads, venetian masks will hide identities, while the evening's theme of Jean Cocteau's film Beauty and the Beast will offer a fairy-tale, candle-lit backdrop.
On one night a year, visitors can fully immerse themselves in a unique night out that combines the level of decadence experienced by 17th century French royalty with the ambience of a chic, 21st century nightclub. Celebrations will take place in the gardens and Orangeries; the latter of which boasts acres of lawn bordered by 1,055 boxed trees and a circular pool. Meanwhile, entertainment is set to include a performance from Tal; an award-winning singer whose pop and RnB songs have been influenced by the likes of Aretha Franklin, Stevie Wonder and Alicia Keys.
This year's event will be organised by French choreographer Kamel Ouali; a TV personality who's created musicals such as Le Roi Soleil (The Sun King), and taught at the Dance Academy in Paris. Alongside the main event, which will start at 11.30pm and finish at dawn, attendees will also be invited to watch the Fountains Night Show. Starting at 8.30pm, this attraction will offer the chance to wander around the garden's fountains and groves while they're lit-up and filled with music, followed by a grand finale of fireworks. Those in search of a truly unforgettable night out should book their Le Grand Bal Masqué tickets here.
Hippodrome de Longchamp
24th – 26th June 2016
Having attracted nearly 180,000 visitors in 2015, the 18th edition of Solidays is set to be a highlight in Paris' festival calendar. To date, it has raised €21 million for HIV and AIDS charity Solidarité Sida, which implements prevention and supports patients in 30 countries. Alongside the chance to help millions of people around the world, the annual event will also offer renowned music acts on stage, a variety of exhibitions to attend and an array of attractions suited to all ages.
Music fans can look forward to an international line-up that will include Californian hip-hop trio Cypress Hill, Australian electro act Flume, English indie band Bloc Party and Brazilian singer Flavia Coelho. While the children's area will provide little ones with a fun-filled programme of creative workshops and games, alongside performances from the likes of the Fantastic Circus. The sky will fill with blues, greens, pinks and yellows when coloured power is thrown into the air during Sunday's 'Colour Party', while delicious dining options will be available from local restaurants, food trucks and organic producers.
Exhibitions will include 30 boards designed by cartoonist Zep BD and 'Patchwork Names'; a display of colourful patchwork designs in honour of AIDS victims. Meanwhile, the Village Solidarité will be home to 80 associations across the world; each offering the chance to explore issues via activities. There'll be an open forum on the Friday with activists discussing health, human rights, the environment, treatments and fighting prejudice, while the Forum Café will also off the chance to catch talks by scientists, artists, politicians and sociologists throughout the weekend. With such a variety of fun and informative attractions on offer, Solidays will provide three exciting days out for the whole family this summer. 
Various Locations
4th – 5th June 2016
The 20th edition of Fête du Vélo will offer the chance to choose between 1,000 different bike themed events across France. From informative workshops to family-friendly rides in the countryside and landmark-strewn city courses, there'll be an activity to suit all 20 million bike owners in France. Those visiting the city can also take part in celebrating this green, clean and economic mode of transport by either hiring a bike or attending events as a spectator.  
This year's cycling festival is themed around 'Discovery and Shape', offering the chance to learn about a range of bike types and even watch the first fixed-gear bike race in Paris. 'La Petite Course' will see both amateur and professionals battle it out across the eight-acre site of the former St. Vincent de Paul Hospital. Alongside the nail-biting competition, there'll also be bike repair stands and activities ranging from yoga, screen-printing and 'Bike Polo', to live music and a post-race party.
Paris will also see bike processions from 120 Île-de-France towns descend on its streets on Sunday the 5th; meeting in the iconic surroundings of the Louvre before parading together through the city's streets. This free event will conclude with a picnic on the vast lawns infront of the gilded dome of Les Invalides. Whether you choose to join in by using Vélib'; a 24-hour, self-service system with over 23,600 bikes available to hire across the city...or simply enjoy the spectacle, there's plenty on offer to entertain all ages at the Fête du Vélo.
From a once-in-a-lifetime night out in the grandest of châteaus to the chance to attend Paris' leading festivals, there's an outstanding range of events on offer in the capital this June.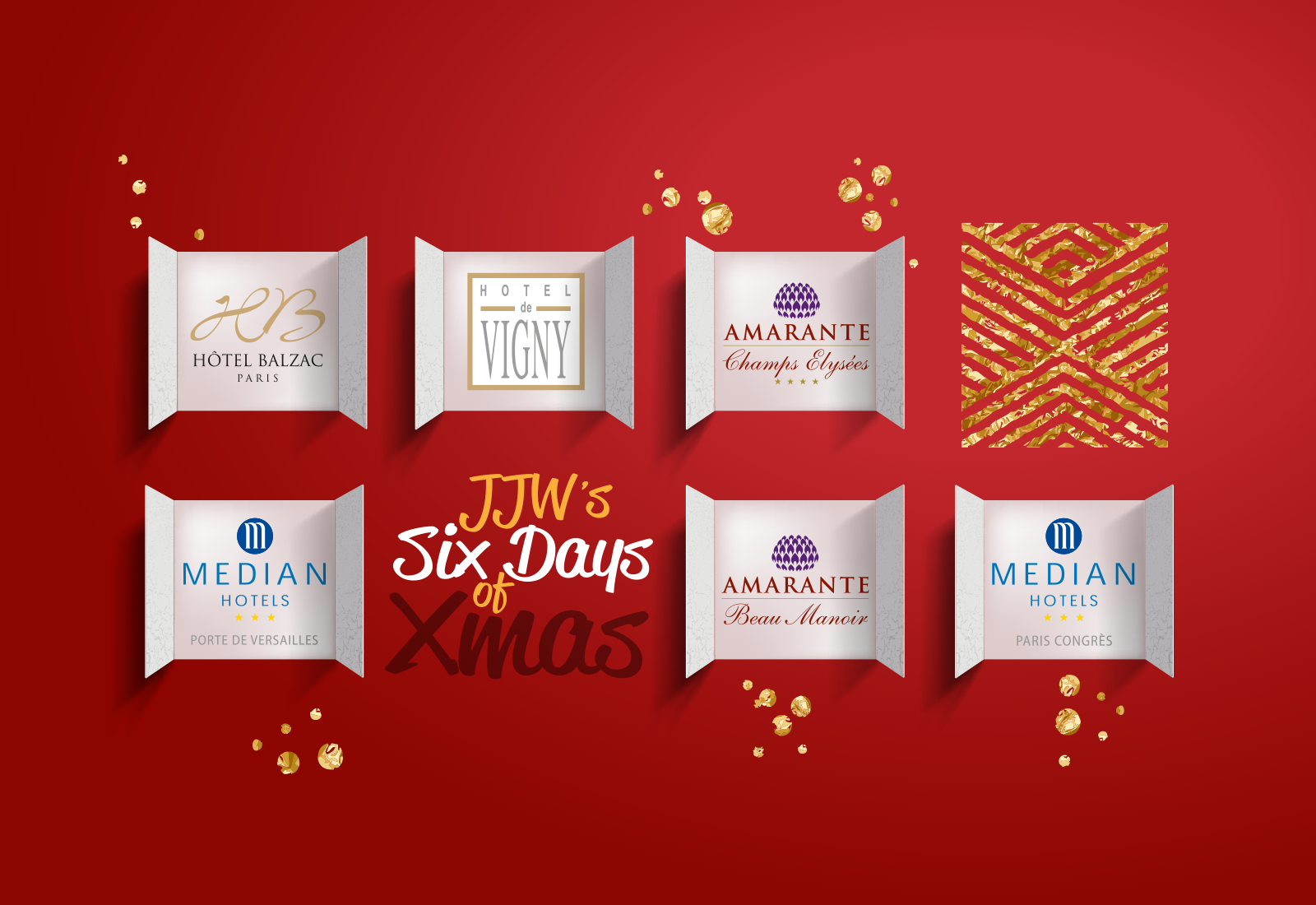 Six Days of Christmas Sale
This December, JJW Hotels & Resorts is unveiling a special run of One-Day-Only Secret Sales for each of our Parisian Hotels.
Click here for more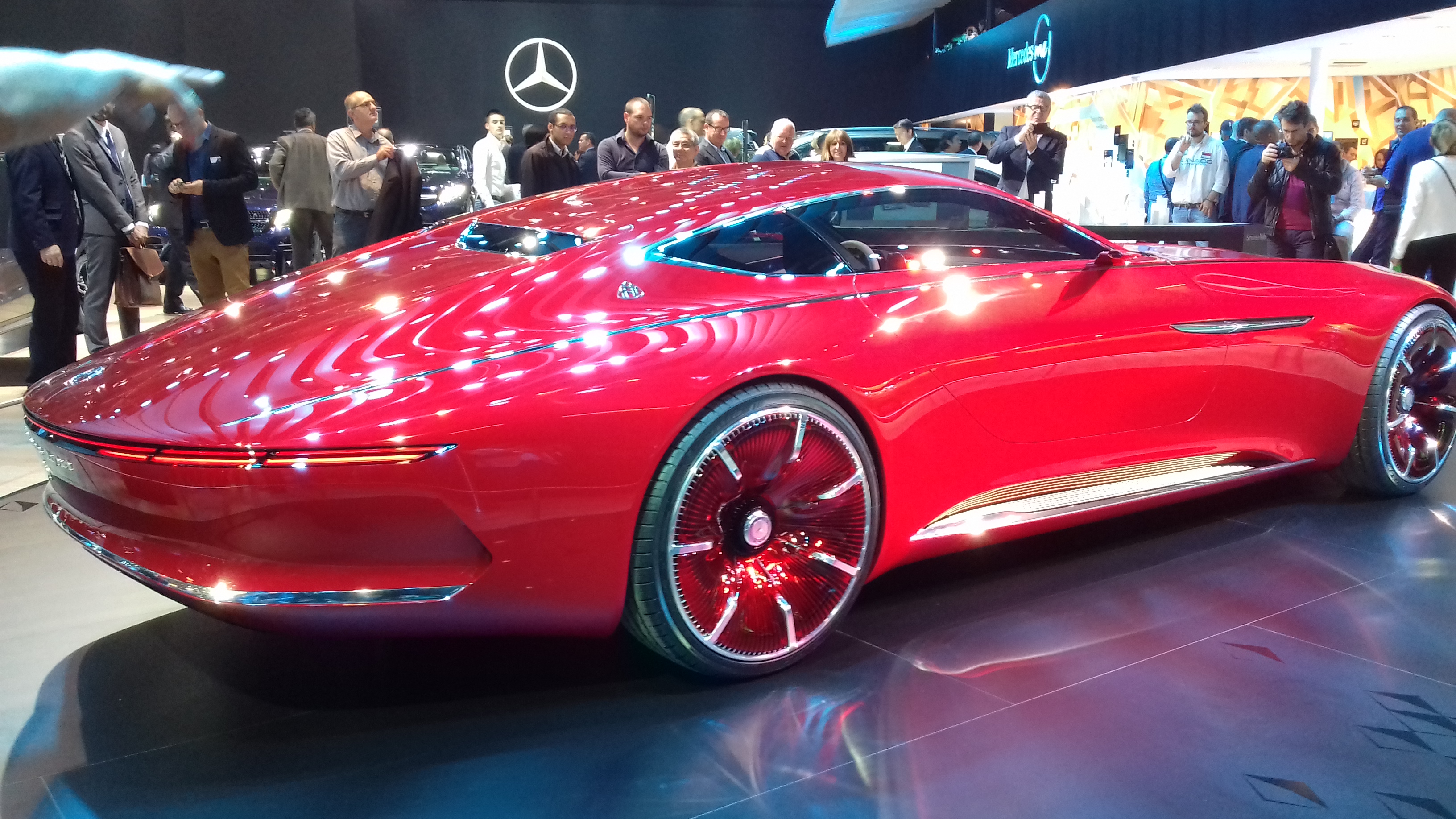 Mondial de l'Automobile
This October, fasten your seatbelt and get set to explore the world's oldest, most-visited and best-loved car event, when The Paris Motor Show returns to Expo Porte de Versailles, along with thousands of exceptional concept cars, new releases and millions of motoring enthusiasts.
Click here for more