What's on in Paris this July
15 June 2016
---
Discover Japanese Culture and Become a Detective for the Day During a Summer Stay at Median Paris Porte de Versailles
Alongside its world-famous museums, galleries, iconic landmarks and vast green spaces, Paris can also boast an array of exciting events. Chasse aux Trésors de Paris will see over 20,000 budding detectives explore the capital in search of clues in a citywide treasure hunt. Meanwhile, Japan Expo will be ideal for those wanting to discover more about contemporary and traditional Japanese culture, from video games to cuisine and crafts. With excellent public transport links, Hotel Median Paris Porte de Versailles will provide an ideal base for exploring the capital and its many attractions this July.
Paris-Nord Villepinte
7th – 10th July 2016
Attracting almost 250,000 attendees last year alone, Japan Expo will be back for its 17th edition, offering a unique opportunity to discover both contemporary and traditional Japanese culture. This extensive event will provide indepth insight into music, video games, fashion, food, crafts, sports and so much more via a range of workshops, shows, exhibitor stands, conferences and panels. Whether you opt to learn the art of 3D origami from Anigetter, watch a demonstration of kendo; fencing with Japanese bamboo sabers from the Ken Ryu France club or see the latest creations on stage from contemporary kimono designer, Lola Fuwa, there'll be an activity and showcase to suit all tastes.
A major attraction for many visitors will be the chance to meet big names in the entertainment industry at signings including Japanese rock band ROA and anime director Osamu Nabeshima, who will be visiting to mark the 10th anniversary of Saint Seiya: The Lost Canvas. There'll be concerts such as a show dedicated to video game music performed by symphony orchestra Jagmo, while director of GAME FREAK inc, Junichi Masuda, will be offering a masterclass in celebration of the year of Pokémon.
Cosplay, which is an abbreviation of costume play, will also attract crowds and involves dressing up as characters from films, books and video games. Up to 15,000 spectators are set to watch performances on the biggest cosplay stage in Europe at Japan Expo. From the chance to learn ikebana, the Japanese art of flower arrangement, to attending exclusive anime previews and trying out the latest video games in freeplay booths, Japan Expo will offer a fun and fascinating day out from just €12 per person.
Various Locations
2nd July 2016
Chasse aux Trésors de Paris is the perfect event for those who've ever wondered what it would feel like to be a detective for a day. The 'Paris Treasure Hunt' will offer the chance to search the picturesque streets of Paris for clues, solve a range of puzzles and hopefully win a prize…all while discovering different sides to the capital. This free-of-charge event is now in its 11th year and is open to all ages and abilities with 50 different routes to choose between. Whether you work alone or form a team, it'll deliver an exciting and challenging day out for all involved.
This year's theme is based around sports, offering the chance to visit places related to sport and watch members of sports associations demonstrate new disciplines…which is where the event's storyline comes in. Parisian inventors were set to showcase the sports of the future at a contest...however the trophies and the list of prize winners were stolen! Solve the puzzles to find them and you'll automatically be entered into a draw to win a prize, which will be presented at a ceremony.
Treasure hunts will start from six different locations and take place across the 3rd, 4th, 5th, 6th, 9th, 10th, 11th, 12th, 13th, 14th, 15th, 17th, 18th, 19th and 20th arrondissements, alongside the cities of Aubervilliers and Saint-Denis. There will be a specific game entirely in English in the 5th arrondissement, while those with reduced mobility can opt for an accessible route around the 14th arrondissement. Find out more and register online here to join the crowds of 20,000-30,000 set to take part. A sense of humour is a must, and while fancy dress is optional, it will provide the perfect opportunity to pop the collar of your beige trench, adjust your tweed trilby à la Jacques Clouseau and polish up your magnifying glass for an unforgettable Parisian adventure.
With such outstanding events on offer, July is the perfect month to discover more of Paris and beyond during a stay at Hotel Median Paris Porte de Versailles.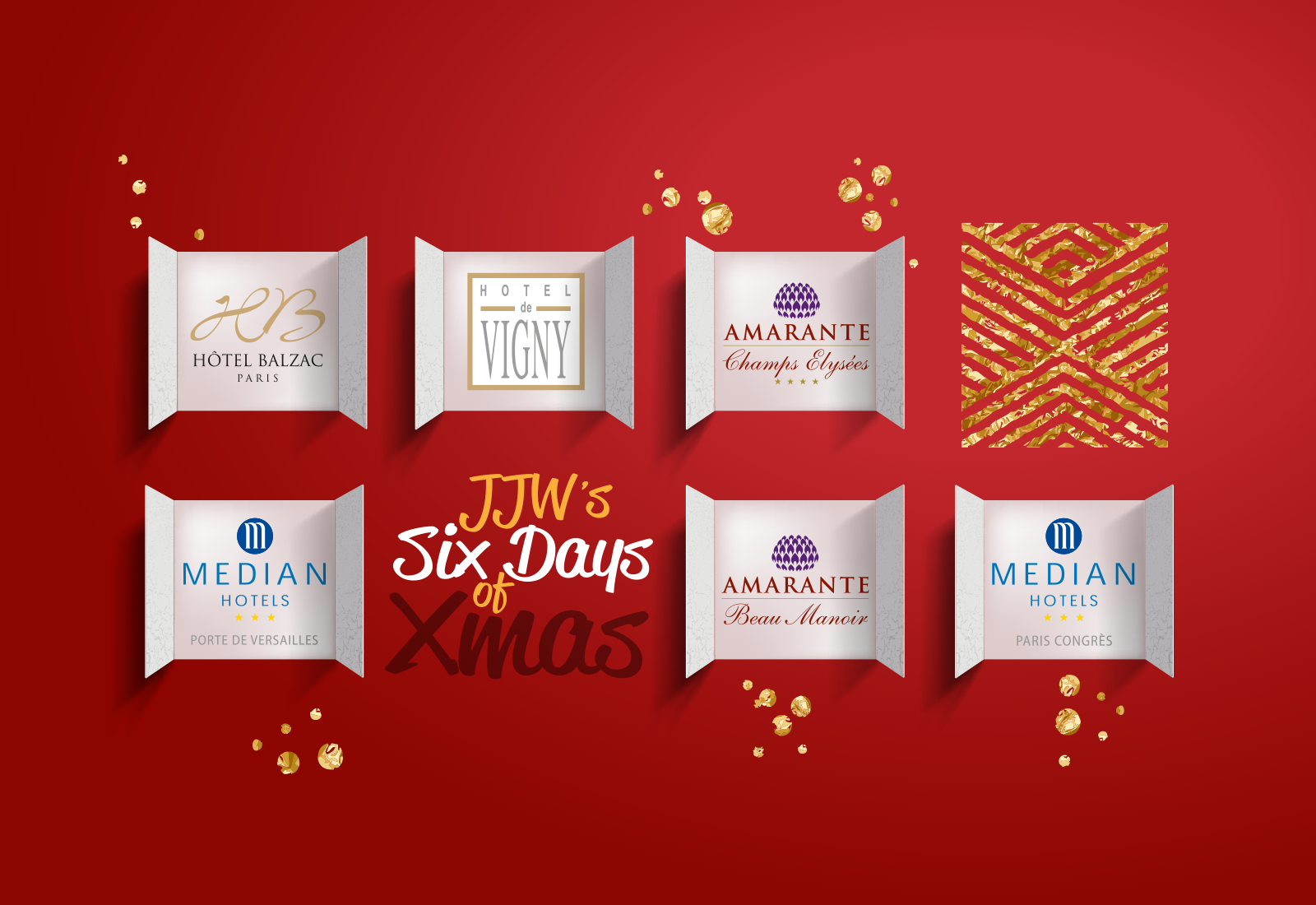 Six Days of Christmas Sale
This December, JJW Hotels & Resorts is unveiling a special run of One-Day-Only Secret Sales for each of our Parisian Hotels.
Click here for more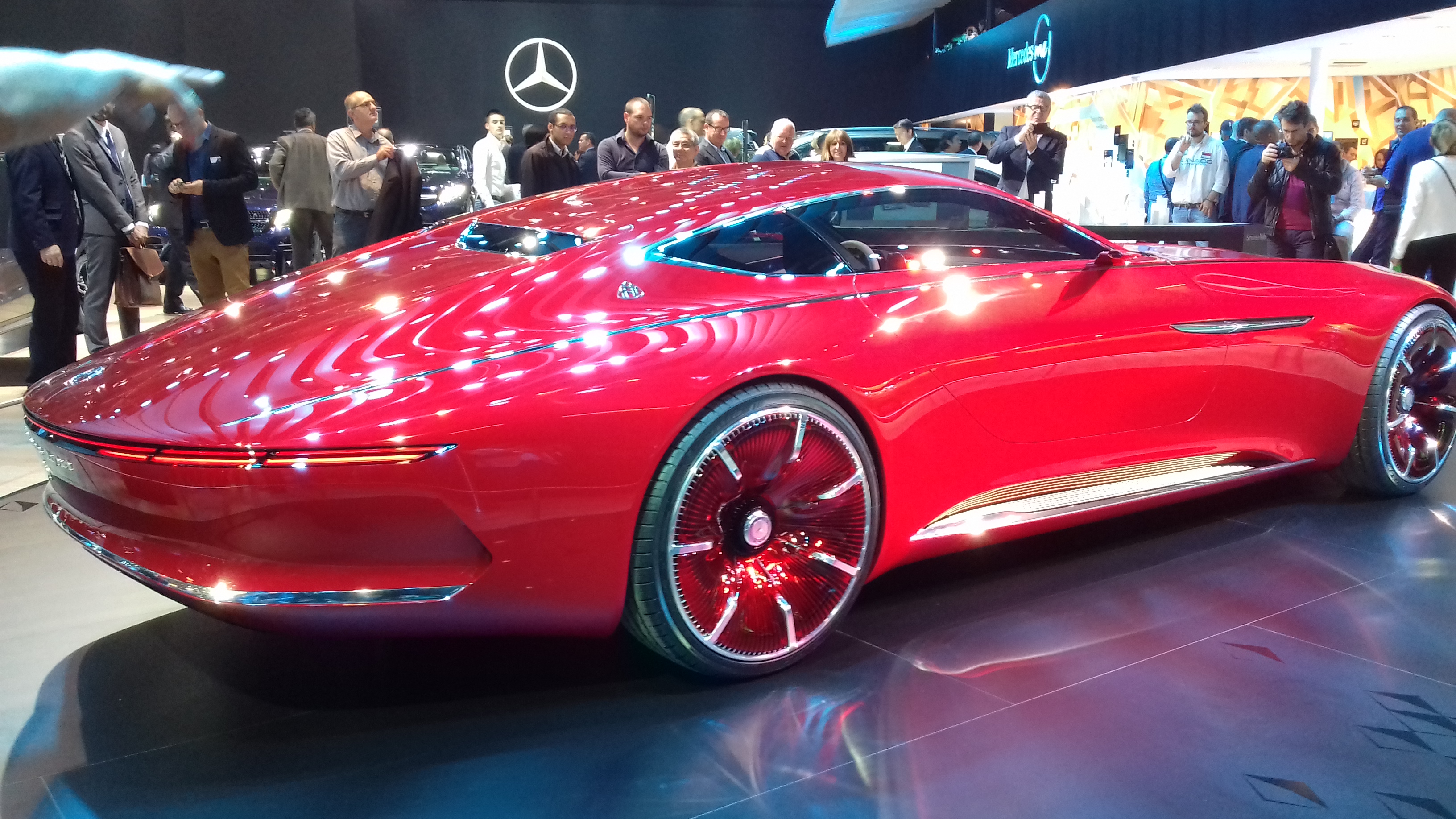 Mondial de l'Automobile
This October, fasten your seatbelt and get set to explore the world's oldest, most-visited and best-loved car event, when The Paris Motor Show returns to Expo Porte de Versailles, along with thousands of exceptional concept cars, new releases and millions of motoring enthusiasts.
Click here for more