What's on in Paris this January
1 January 2016
---
Attend Inspiring Shows and Exhibits During a Three-Star Stay at Median Paris Porte de Versailles
The City of Light can boast an outstanding line-up of events throughout the year at its many galleries, museums and renowned events venues, such as Porte de Versailles. Located a mere 10 minute stroll from Hotel Median Paris Porte de Versailles, this impressive space is offering an array of different shows this January including an international diving event, the very first show 'Paris Animal Show', with over 3,000 pets to meet, as well as the first wedding show of the year in Paris. Plan your perfect winter escape with our guide to what's on in the capital. 
8th – 11th January 2016
As the only event in Paris dedicated to diving in all its forms, the 18th edition of the 'Salon de la Plongée Sous-Marine' is set to attract around 400 exhibitors. Visitors can look forward to finding out more about centres in Indonesia, the USA and Italy; tech including underwater photography equipment from the likes of Aditech, as well as a range of wetsuits and buoyancy compensators from manufacturers including Scubapro. A fascinating programme of conferences will explore subjects including diving underneath ice, expeditions to shipwrecks and an array of wildlife including the findings of a 10 year study of seahorses along the French coastline that used information collected by hundreds of divers. This year's show will be centred around conservation, which will be discussed further in talks relating to ecotourism and divers cleaning rubbish from the sea. Further attractions will include competitions and an array of activities including the chance to find out how to become a professional diver with training from Aquadomia, a launch party for new magazine 'Dive!' and a presentation about 'The Blue Soul' association, which inspires children with talks from arctic explorers. With such a wide range of ways to discover more, this is the ideal event for anyone looking to create their dream diving experience in 2016.
16th – 17th January 2016 
25,000 visitors are expected to descend on the grand surroundings of Porte de Versailles for the first edition of the Paris Animal Show. A 5,000 m2 space will be filled with over 3,000 pets, which will include the largest cat show in Europe, offering the chance to find out more about different breeds, on-trend accessories and maybe even purchase a new companion. Take the opportunity to meet with 39 breeds of feline including the blue-eyed Birman, hairless Sphynx, British Shorthair and Bengal, which boasts the characteristics of a Asian wildcat. Dog fans will be able to talk to breeders about 47 types including the long-eared Basset Hound, the large Bernese Mountain Dog, the thick-coated Siberian Husky and the fluffy French Poodle. While those interested in a more exotic type of pet can discover numerous species, from Pythons to Corn Snakes, Leopard Geckos to Panther Chameleons and even poisonous Dartfrogs. With an array of entertainment on offer including catwalk shows, this will be unmissable for any animal fan during a three-star stay in Paris this January.
29th January - 1st February 2016
The free entry 'Salon de la Rénovation' will offer the chance to learn more about a vast array of solutions and ideas related to renovations from over 70 exhibitors. Those looking to make changes to a property can seek advice and services from professionals and experts at stands and indepth conferences. Topics covered will include financing, which will touch upon costs and subsidies, what's key to planning a seamless renovation, such as how to choose the right equipment and materials, as well as the benefits of thermal renovations. Exhibitors will vary between leading energy brand EDF and heating company France Confort, to building companies such as Caraktere Travaux, and more specialist businesses such as aluminum veranda manufacturer Véranda Rideau and spa building company Abri Passion. Take the opportunity to find out how you can make improvements from some of the best names in the fields of architecture, contracting and installation at this informative event.
30th - 31st January 2016
Whether you're already in the midst of planning your dream day or newly engaged, the first Parisian wedding show of 2016 will provide plenty of inspiration. Over 200 exhibitors will be gathering at the 'Marions-Nous' event, which translates into 'Let's Get Married', to showcase their latest creations and offers; from breath-taking ring designs at Tendance Alliances to suave suiting courtesy of Empire du Marié. See how you can capture your big day with a little advice from Doisne Studio Photo, or head over to sample delicious culinary treats from the likes of Nidas Nidas. Designs for the all-important dress will vary between boho to Gatsby to ultra glamorous within the hundreds available; ensuring there'll be the perfect style to suit every taste, theme and budget. With the chance to find out the latest trends from catwalk displays and the opportunity to plan every finer detail of your wedding under one roof, this event will provide the perfect day out for both brides and grooms-to-be.
Whether you're planning your ideal diving holiday, to make changes to your house, or ensure your wedding day is exactly how you've always dreamt it will be, the many events on at Porte de Versailles will ensure your every need is taken care of this January.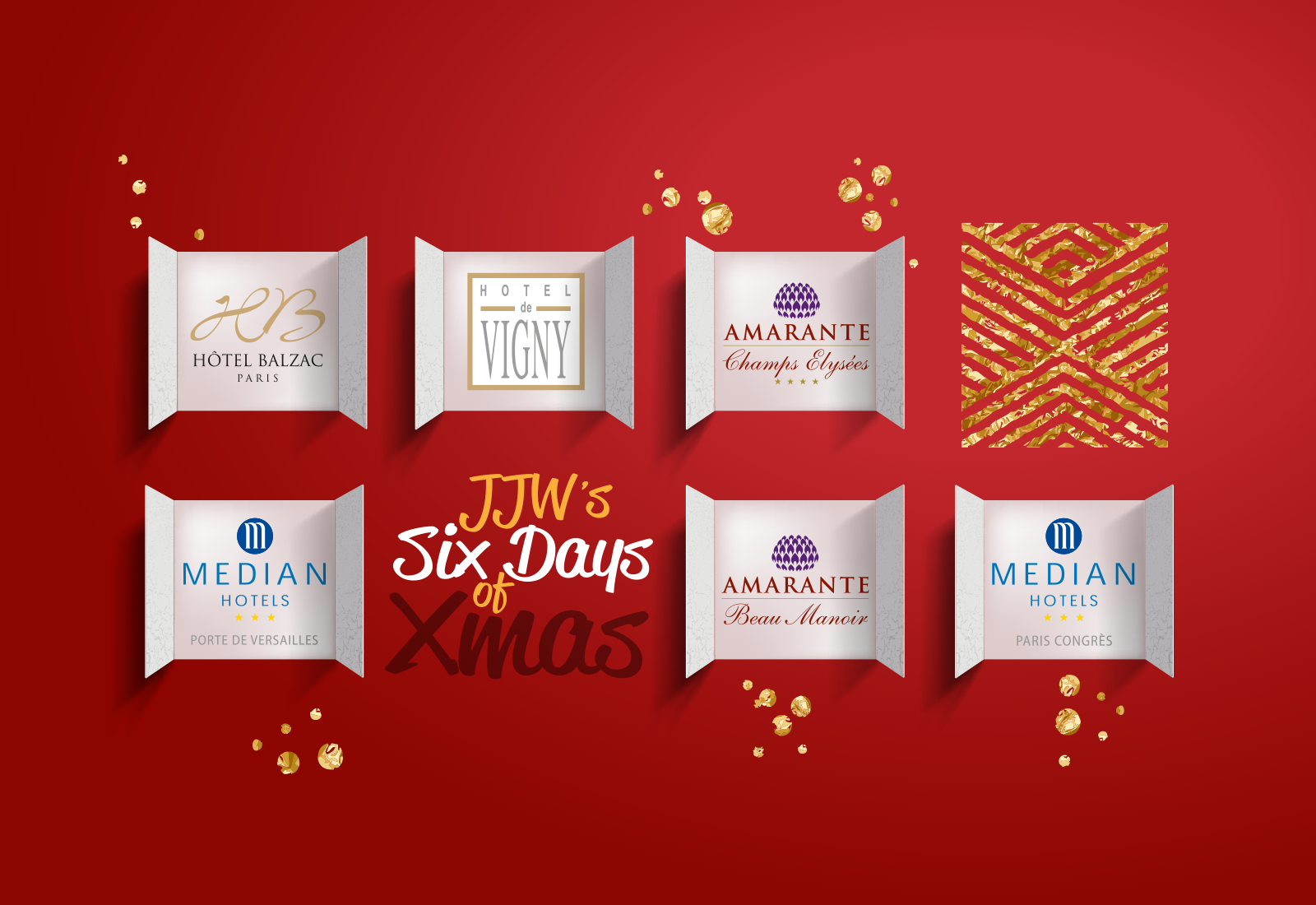 Six Days of Christmas Sale
This December, JJW Hotels & Resorts is unveiling a special run of One-Day-Only Secret Sales for each of our Parisian Hotels.
Click here for more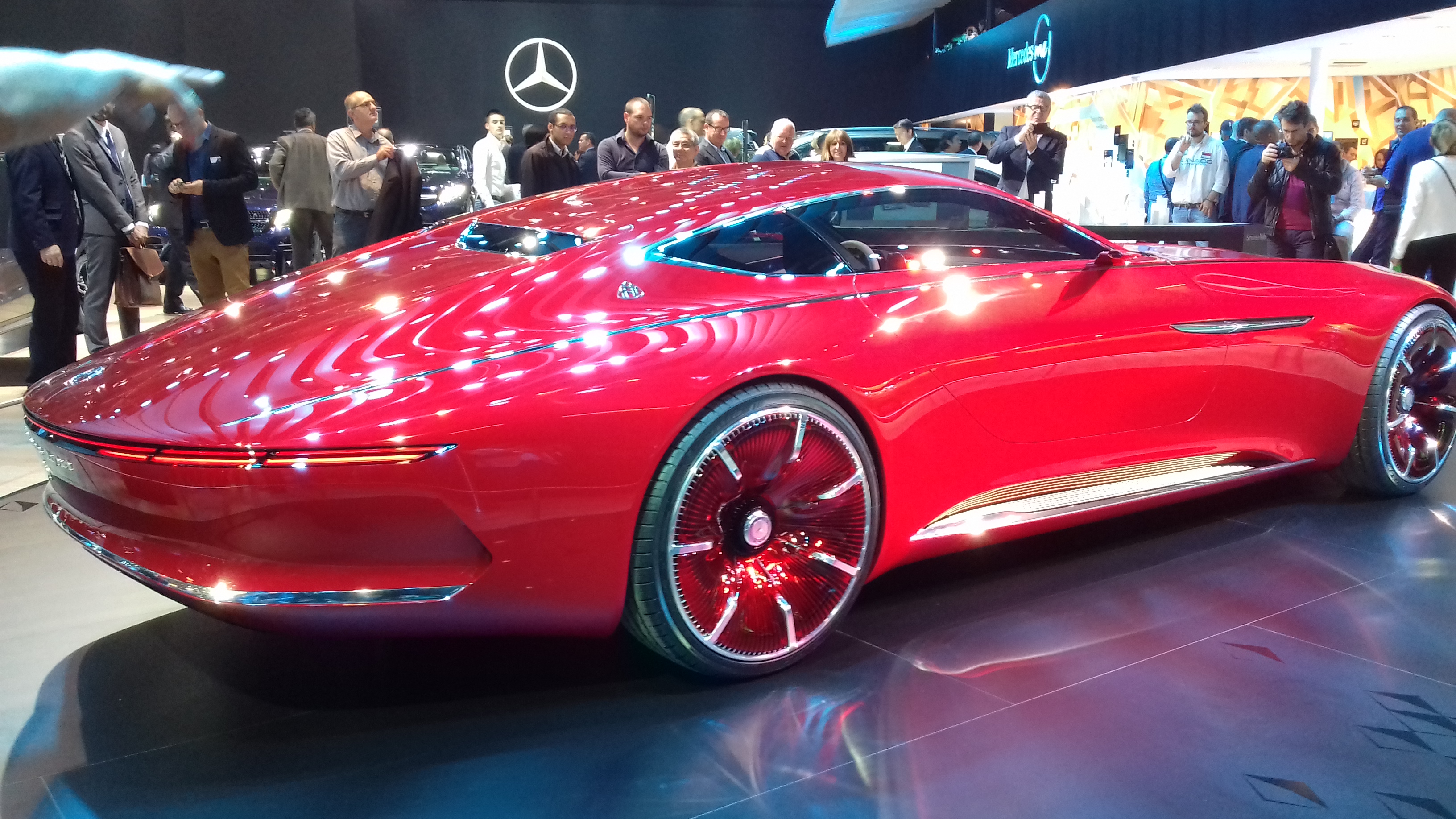 Mondial de l'Automobile
This October, fasten your seatbelt and get set to explore the world's oldest, most-visited and best-loved car event, when The Paris Motor Show returns to Expo Porte de Versailles, along with thousands of exceptional concept cars, new releases and millions of motoring enthusiasts.
Click here for more