What's on in Paris this December
1 December 2015
---
Visit Leading Tradeshows & Exciting Events at Porte de Versailles During the Countdown to Christmas
Located a mere 10 minute stroll from the comfort of Median Porte de Versailles, the renowned events venue Paris Expo Porte de Versailles boasts an exciting calendar of events throughout the year. December's line-up is set to offer a fun-filled countdown to Christmas for thrill-seekers with salons offering the chance to browse the latest racing bikes, try out surfing and attend an exhibition dedicated to the relationship between rock'n'roll and motorbikes. Meanwhile, those seeking a slightly more laidback experience can look forward to learning about sailing around the world, purchasing their very own outdoor spa and developing relaxation techniques just in time for Christmas. With such a wide variety of events on offer, it'll be easy to plan the perfect day out for the whole family during a three star stay in Paris this December.
1st – 6th December 2015
Whether you're a collector, racer or simply like to day dream over revving engines and the wind in your hair, the Salon de la Moto will deliver an exciting day out this December. Over 250 exhibitors specialising in scooters, quadbikes and motorbikes will gather to showcase their latest innovations and classic creations; including the likes of Harley-Davidson, Ducati, Yamaha, BMW, Honda and Peugeot.
There'll also be a whole host of additional attractions and activities; from the opportunity to meet drivers including daring French Freestyle Motocross rider Tom Pagès, to learning about electric motorcycles, listening to debates from the International Chambre Syndicale de l'Automobile about the evolution of the European market… and even the chance to become a commentator with Eurosport. Look forward to browsing the ultimate exhibition dedicated to the relationship between bikes and rock'n'roll that'll include Steven McQueen's 1920 Indian Daytona, as well as attending the show's first Moto Trophy awards ceremony in its 114 year history.
5th – 13th December 2015 
Last year's event dedicated to all things nautical; from sailing and motorboats, to board sports and tourism; attracted in the vicinity of 230,000 visitors and showcased an impressive 824 crafts. This year, the nine day show will aim to educate and inspire with an exhibition showcasing 1,400 brands and a full programme of discussions, contests and hands-on demonstrations. Those hoping to test their own skills can take part in the 6th edition of the Nautic SUP Paris Crossing, which will see 500 competitors navigate an 11km route along the Seine on paddle boards, or alternatively learn new techniques in a 500m² pool that will offer the chance to try out the likes of wakeboarding and surfing.
Meanwhile there'll also be an exhibition focussing on the history of power boating, an Awards Ceremony for innovative start-ups, talks from Stéphane Mifsud, who can boast the world record in apnoea (the suspension of breathing)... and a full day of events dedicated to the environment, including information on electrical and hybrid solutions. With boats on show including a unique SUP that's been designed for a 5,000km Atlantic crossing, as well as family-friendly activities such as a pool entirely devoted to scale models, this is an outstanding event for experienced and aspiring sailors of any age.
5th – 13th December 2015 
The 52nd edition of Salon Piscine & Bien-Être will offer something a little different than its predecessors when it combines with Salon Nautique International de Paris for the first time ever; allowing attendees to browse both water-related events during one unique visit. As the only annual exhibition in France to specialise entirely on swimming pools and spas, this is set to be a major event for industry specialists, manufacturers and distributors, as well as those seeking their very own private outdoor oasis. In France alone, over 7,000 people purchase a spa every year and the country is second only to the United States when it comes to boasting the best equipped pools.
The nine day event will offer the chance to visit around 50 exhibitors specialising in indoor and outdoor pools, shelters and cover, saunas, solariums, spas, as well as accessories and garden furniture including gazebos, underwater lighting and even barbeques. Gain inspiration and information from the likes of architects, landscapers, developers and engineers, alongside innovations such as solar powered outdoor showers by Zenith, infrared sauna cabins and a unique overflow spa that offers a stunning 'infinity' horizon from Coast Spas. With a focus on more premium products, this will be ideal for anyone considering investing in their very own luxury facilities.
11th – 14th December 2015
If you're seeking a calmer, healthier and more relaxing alternative to a non-stop festive season, Noël en Bio may be the ideal event for you. The 10th edition of the organic Christmas fayre will offer an array of talks, products and workshops to enlighten visitors this December. While its sister event 'Naturally' attracts crowds in the late springtime, this event will be focussed on the winter season with a conference on healthy Christmas foods and exhibitors offering an extensive selection of gifts, including vibrant, Fairtrade crochet bags from A Typik, alongside chic men and womenswear courtesy of ethical fashion brand 'By Antoine and Fred'.
Take the opportunity to feast on the likes of award-winning Omégachoco that offers chocolate rich in Omega 3 thanks to the inclusion of Flaxseed, delicious gingerbread from Renne-based Baramel, white wines from Alsace, and a range of soothing sips from Yogi Tea. While those seeking a more informative experience can attend discussions about reaching relaxation in a minute, relationships and the benefits of eating raw foods. With a wellbeing space offering meditation and yoga, as well as a whole host of additional workshops and events, this four day show will provide the opportunity to truly wind down towards Christmas.
Whether you opt for hearing the spine-tingling sound of motorbikes, testing your water sports skills… or discovering a delicious array of organic food and drink just in time for Christmas, Paris Expo Porte de Versailles can provide the perfect day out this December.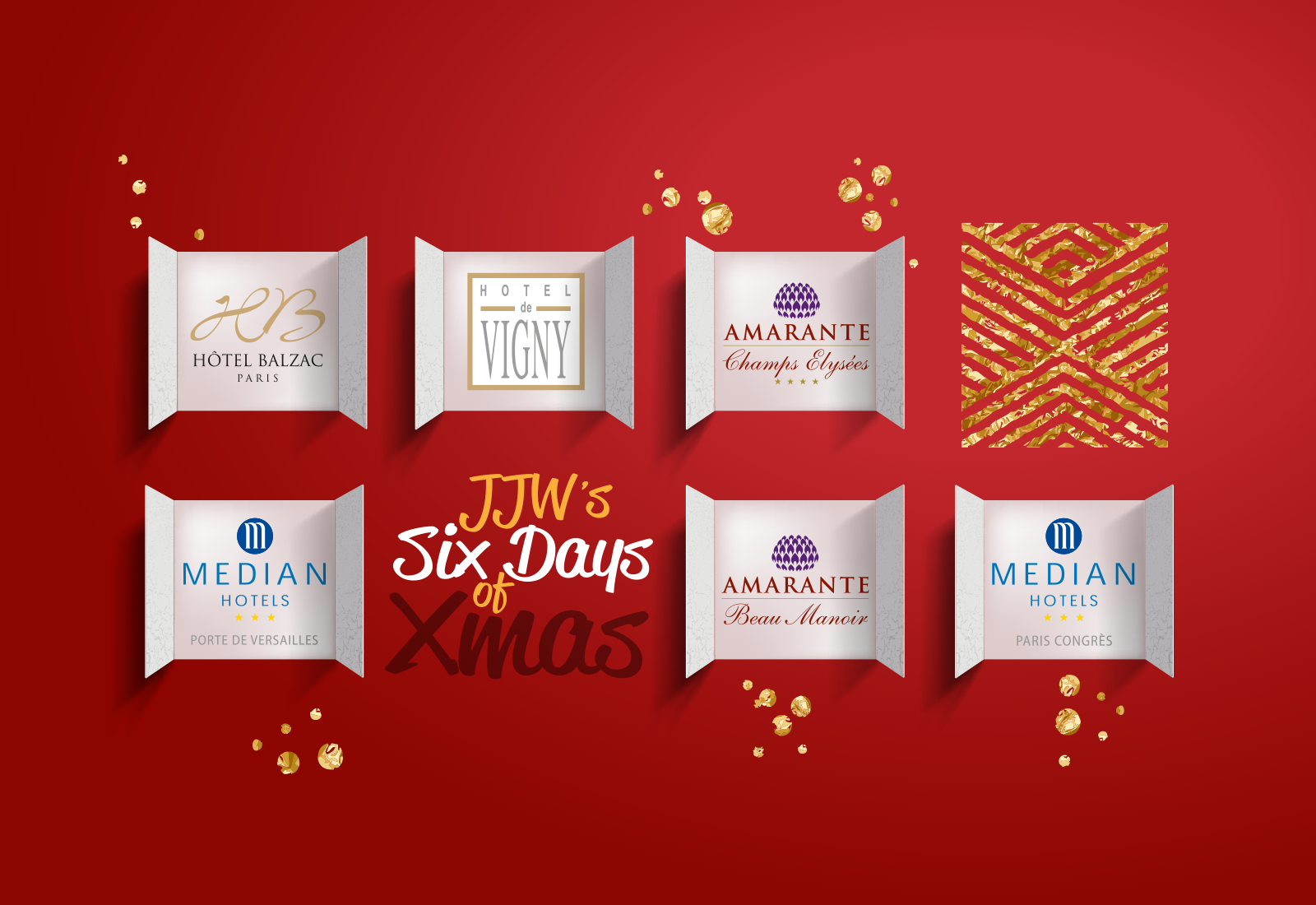 Six Days of Christmas Sale
This December, JJW Hotels & Resorts is unveiling a special run of One-Day-Only Secret Sales for each of our Parisian Hotels.
Click here for more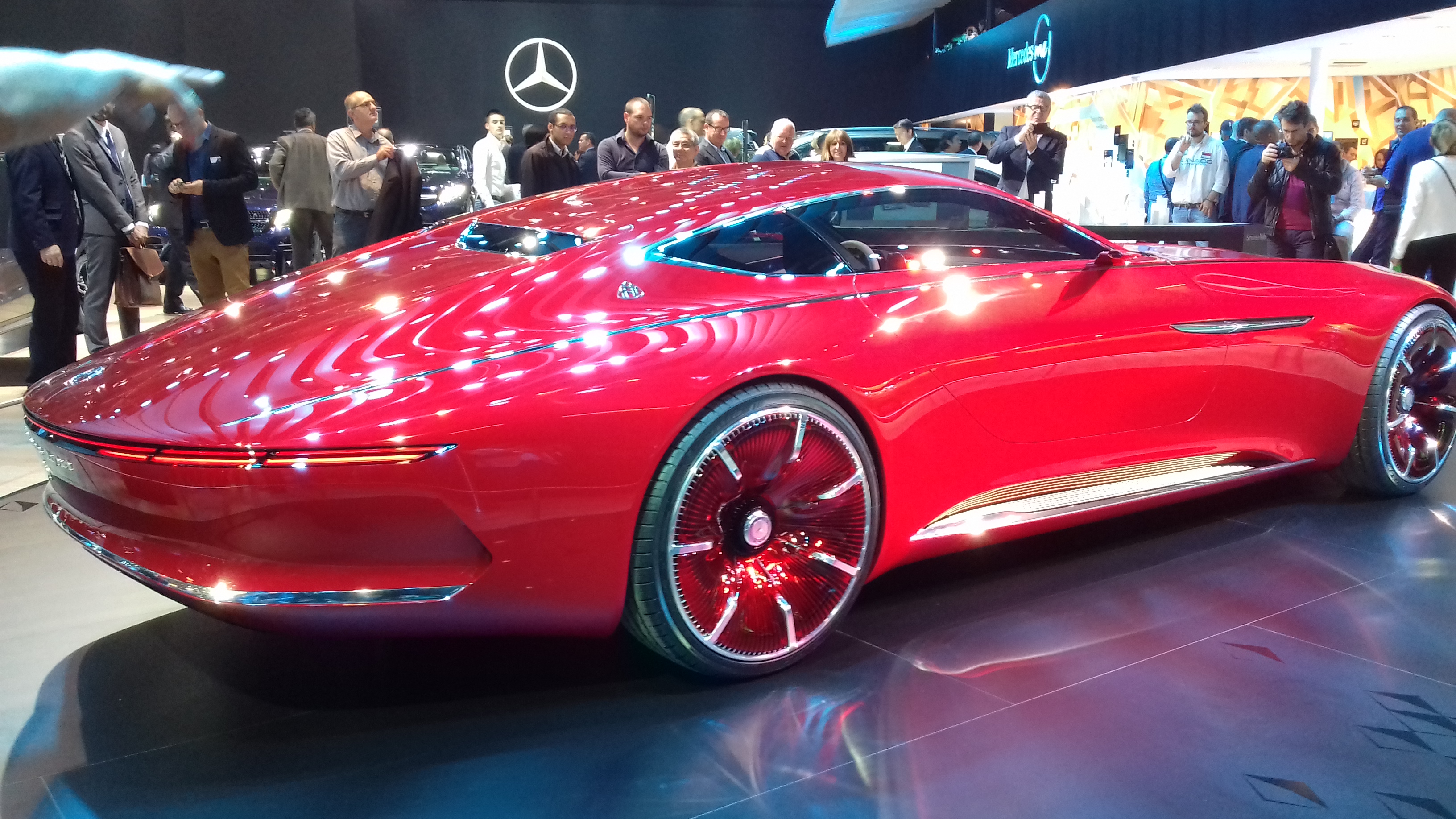 Mondial de l'Automobile
This October, fasten your seatbelt and get set to explore the world's oldest, most-visited and best-loved car event, when The Paris Motor Show returns to Expo Porte de Versailles, along with thousands of exceptional concept cars, new releases and millions of motoring enthusiasts.
Click here for more