What's on in Paris this April
23 March 2016
---
Attend Fascinating Fairs & Exciting Exhibitions During a Spring Stay in Paris
With its many renowned galleries, museums and leading events venues, Paris can provide non-stop entertainment for the whole family throughout the year. April is no exception with a diverse line-up that includes a fair dedicated to babies and parents, a chance to try delicious 'free-from' treats that are ideal for those with allergies and intolerances…as well as a 'Le Chat' exhibition that features world-class artworks. Read on to plan your perfect three-star getaway to Paris.
Porte De Versailles
1st - 3rd April 2016
The 'Baby Lounge' in Paris will be the ideal event for both expectant and new parents; offering tips, products and interactive activities centred around their little bundles of joy. Hundreds of exhibitors will be gathering for the three-day event to offer up further information on the likes of childcare, nutrition, well-being and education, alongside products including household items, gifts, furniture, books and toys. There'll also be workshops, conferences and entertainment to ensure every visitor leaves having gained invaluable information relating to parenthood.
Take the opportunity to find out more from France Baby Nutrition while sampling refreshments, watch as little ones interact with electronic learning toys in the V Tech play area and receive a free baby photo courtesy of Prim'Art Studio. Rémi will be providing complimentary shows for toddlers involving mime, dance and singing, while the likes of Mont Roucous will be offering up goodie bags.
Meanwhile, exhibitors will be offering the chance to discover a range of products and experiences; from BabyBjörn cots to Thalassa spa days. Nourish skin at the Bio Oil stand, find out about the organic textiles Lulu-Nature use for their nappies and browse Libélulle prams. With convenient changing areas and an onsite restaurant, this all-encompassing event will deliver a truly beneficial day out for any parent.
Porte De Versailles
8th - 10th April 2016
Dedicated to food allergies and free-from products, this three-day fair will offer the chance to browse 50 exhibitors, attend conferences and take part in culinary workshops. As well as providing a range of informative and inspiring experiences for those with allergies and intolerances, it will also be of interest to vegans, vegetarians and those simply seeking to find out more about alternative lifestyles.
Exploring what we eat and use in our everyday lives, there'll be conferences for both industry professionals and the public from medical experts and well-known authors. Experts can look forward to hearing more about food trends, retail strategies and current scientific knowledge on veganism, while visitors will be able to find out more about the likes of tomorrow's allergies, diet tips for athletes and nutritional information for vegetarian children. There'll also be cooking shows and workshops for both adults and children, the chance to talk to healthcare professionals about conditions, as well as the opportunity to get autographs from leading authors in the industry.
Exhibitors will be on-hand to talk about free-from products including foods, drinks, cosmetics, treatments, books and even cooking utensils. Enjoy the chance to sample treats from brands such as RRRAW, which produce gluten and lactose-free chocolate, Biscru, which specialise in raw food products and Altiplano, which produce gluten-free beer. Meanwhile, there'll also be the opportunity to find out more from the likes of The French Vegan Society and National Association of Parents for Allergy Prevention, or share tips and concerns at The Forum. Catering for a variety of needs, this will be unmissable for those wanting to find out more about managing or changing their diets.
Le Musée en Herbe
11th February – 31st August 2016
With the aim of presenting exhibitions that appeal to 3 to 103 year olds, the Musée en Herbe is currently showcasing 30 works by Belgian cartoonist Philippe Geluck. For the exhibition, Geluck has explored the history of art and some of the most renowned works in the world using his most famous and well-loved creation, Le Chat; a philosophic and humorous alley cat. His work is also featured alongside some of the pieces he sought to pay tribute to, which are on loan from museums, galleries and collectors.
Think Lucio Fontana's 'Concetto Spaziale, Attese', a red canvas with a diagonal slash in it, next to a cartoon of Le Chat scratching at a canvas and saying along the lines of 'my wife requested I make Fontana rather than damaging the chairs'. A Jackson Pollock piece is sitting side-by-side with an illustration of Le Chat getting splashed by a puddle that results in his outfit appearing to mimic Pollock's painting methods. Meanwhile, the 'Mona Lisa' has Le Chat's face and Greek sculpture 'The Discobolus' has been recreated in bronze with La Chat throwing the discus.
Other artists paid homage to include Picasso, Haring, Warhol and Munch's 'The Scream'. In the hope of inspiring the young to engage with many artworks from across the world, as well as attract art lovers and fans of Geluck's work, this exhibition will provide an ideal day out for all ages.
With such an exciting range of events on offer, Paris can provide an entertaining break for the whole family this Spring.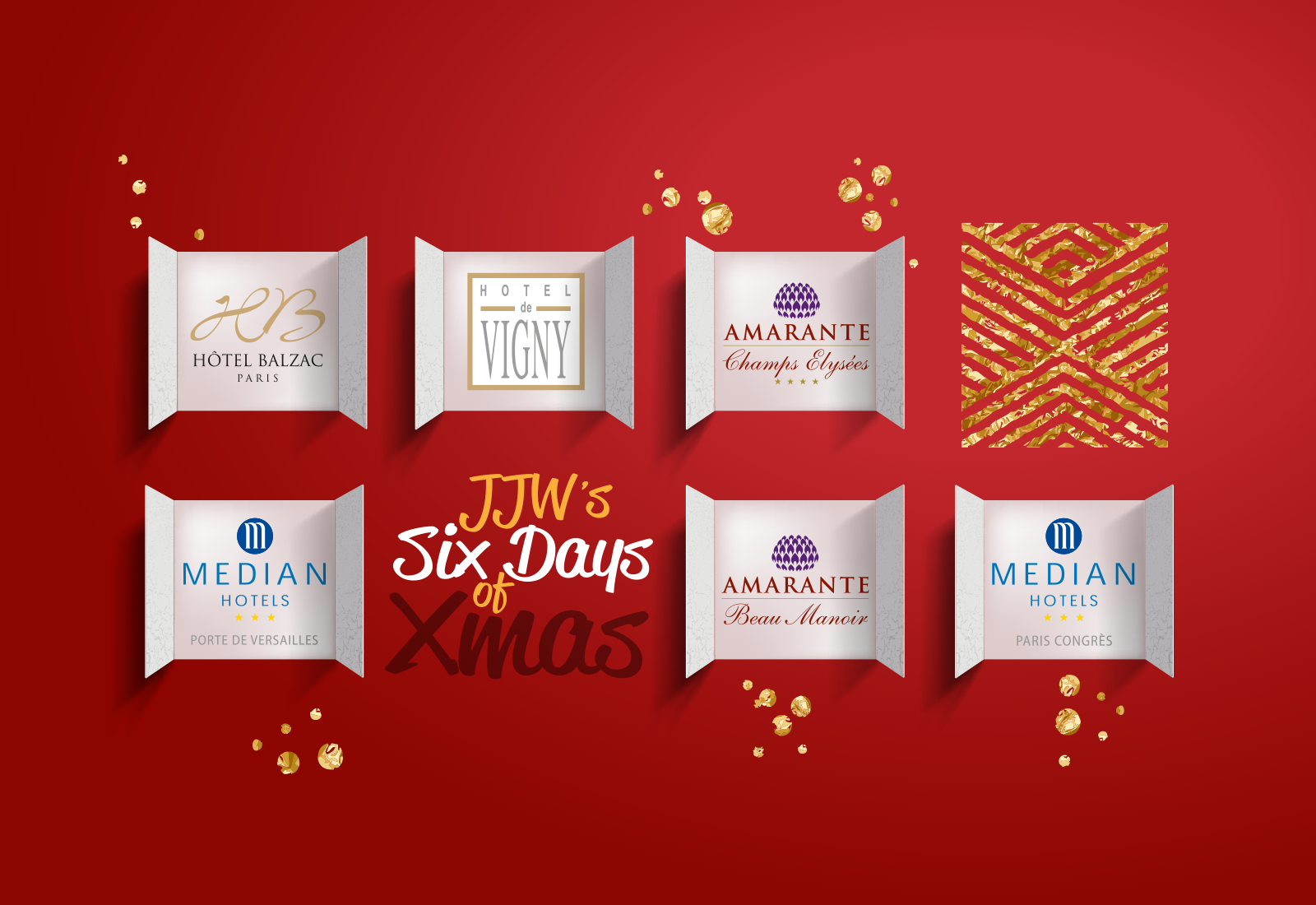 Six Days of Christmas Sale
This December, JJW Hotels & Resorts is unveiling a special run of One-Day-Only Secret Sales for each of our Parisian Hotels.
Click here for more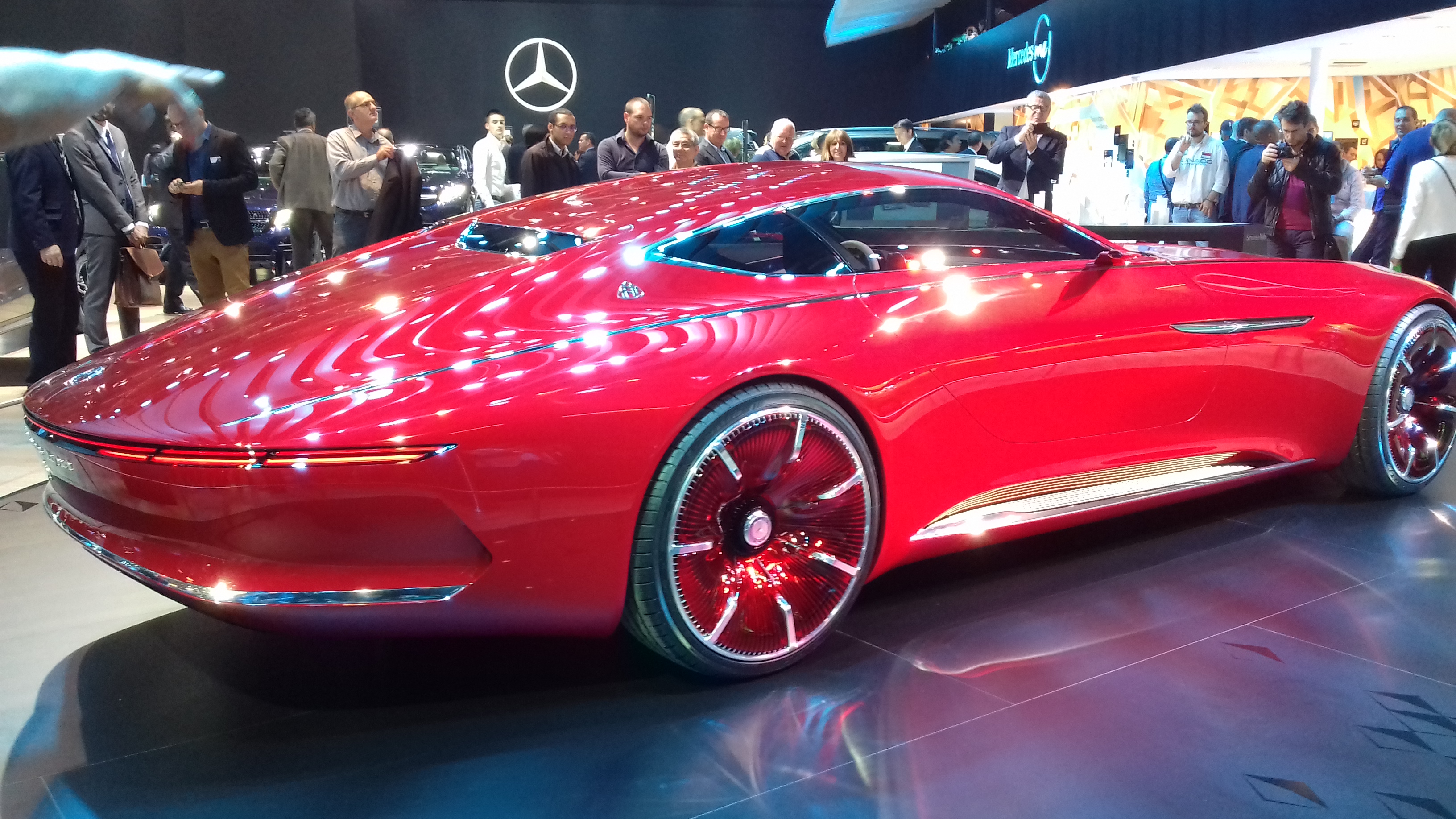 Mondial de l'Automobile
This October, fasten your seatbelt and get set to explore the world's oldest, most-visited and best-loved car event, when The Paris Motor Show returns to Expo Porte de Versailles, along with thousands of exceptional concept cars, new releases and millions of motoring enthusiasts.
Click here for more