Autumn Exhibitions at Paris Expo Porte de Versailles
13 July 2017
---
This autumn, professionals from realms of Retail, Gastronomy, Education, Toys and Video Games will descend on Paris; where they will deliver a series of ground-breaking exhibitions in Expo Porte de Versailles. Planning a visit to any upcoming events? Enjoy a stay in the recently renovated Median Paris Porte de Versailles and benefit from our convenient location mere minutes from the venue!
Paris Retail Week
19th September – 21st September 2017
This September, Paris Retail Week returns to the Expo Porte de Versailles; where business enthusiasts and industry innovators will share with you their passion and expertise, as they tackle the various problems facing the retail world in this digital age.
A unifying event, Paris Retail Week aims to reinforce the synergies between retail and e-commerce; addressing issues and providing solutions in areas of IT for Commerce, Payment Solutions, Marketing, Data and Customer Relations, Logistics and E-Logistics.
Though, more than a mere trade event; Paris Retail Week also affords unrivalled networking opportunities, with over 600 participating companies and 30,000 professionals expected to descend on the French capital over the course of the three days. In addition to the presentations and solution workshops organised by industry experts, Paris Retail Week will also house a dedicated Start-Up Village and the opportunity to host Individual Business Meetings.
Concluding the three days, in what is arguably the climax of the event, The Paris Retail Awards will also take place; where visionaries will be rewarded for their dedication and innovations within the retail arena.
Gourmet Selection
24th September – 25th September 2017
Since 2009, Gourmet Selection has established itself as the authority on exhibitions in the gastronomy sector; highlighting the best in specialist culinary outlets, gourmet enterprises, and commercial caterers.
A celebration of the tastebuds, Gourmet Selection provides for two days of intense networking in a convivial atmosphere; as over 300 global exhibitors prepare to descend on Expo Porte de Versailles - bringing with them a sumptuous selection of food products, wines, spirits, and accompanying accessories.
Areas of particular interest include the Welcoming Tasting Area, where you are greeted with an avalanche of gourmet tasting samples as soon as you enter the exhibition space! And once you've dragged yourself away from the free delicious fare, other areas like The Expert Alley will acquaint you with industry leaders within the gourmet food sector, as meetings take place in a speed-dating type format with appointments lasting no longer than 20 minutes.
Concluding Gourmet Selection, a Best Of competition will provide one of the key facets of the event, as a jury compiled of chefs and gourmet food experts select their favourite products from across the two days. In total five winners will be awarded, who will be presented with their prizes by the face of French gastronomy and the Gourmet Selection Ambassador for 2017, Vincent Ferniot. In previous years, the Best Of competition has served as a gauge of the gourmet products that are soon to take the world by storm - so keep your eyes (and mouth) open!
Kidexpo
26th October – 30th October 2017
This October, it's all about kids (and big kids) as some 85,000 families prepare to descend on the Expo Porte de Versailles for Kidexpo; where over 300 exhibitors will present their expertise in fields of Education & Daily Life; Sports, Tourism & Leisure; and Games & Toys.
In what is the biggest family event of the year, the space will be filled to the brim with interactive exhibitions, specialist hands on workshops, and more games and toys than you can care to imagine - which will stir the inner-child in even the most mature of minds!
Additional entertainment will also be afforded around the clock, with 50 performances set to take place across the five days; as children's favourites take to the stage, accompanied further by movies, concerts, music, magic, sports and all manner of spectacles.
In keeping with tradition, Kidexpo will also host the Etoiles du Jouet Awards on its final day; as parents, children, and media representatives are invited to select their favourite toys and games of the year.
Paris Games Week
1st November – 5th November 2017
This November, Paris Games Week returns - an event which has established itself as a must for all video game enthusiasts, as over 300,000 visitors are set to arrive in Expo Porte de Versailles to celebrate the wonderful world of virtual gaming.
Created in 2010, Paris Games Week has gone from strength to strength since its conception - each year unwavering in its introducing of new innovations to the video gaming world. For 2017, Virtual Reality is to become one such innovation, as Paris Games Week embraces the revolutionary technology that has enhanced the vivid world of gaming. In doing so, PGW will acquaint visitors with the latest in VR technology as players are completely submersed in a variety of gaming experiences.
Another theme that is to emerge for 2017 is that of Electronic Sports, which will be highlighted in a series of ESCW Competitions; where world leading E-Athletes will battle it out in a number of virtual sports and challenges. Those attending with younger children also need not worry. Throughout the course of Paris Games Week, a dedicated area for kids will showcase the latest in educational and entertaining video games - catering especially for children aged between 3 and 12 years.
Planning a Visit?
If you're heading to Paris for these events, or any other events taking place in the Expo Porte de Versailles or Palais des Sports; why not enjoy a stay in the recently renovated Median Paris Porte de Versailles. In addition to comfortable accommodation, excellent amenities and attentive staff; guests can also revel in a convenient location situated mere minutes from both venues.
A delicious American style breakfast can also be included with the booking of our Bed & Breakfast Offer; complete with a Flexible Rate which allows guests to cancel reservations up to 24 hours before arrival, with no prepayment required - simply pay when checking-out.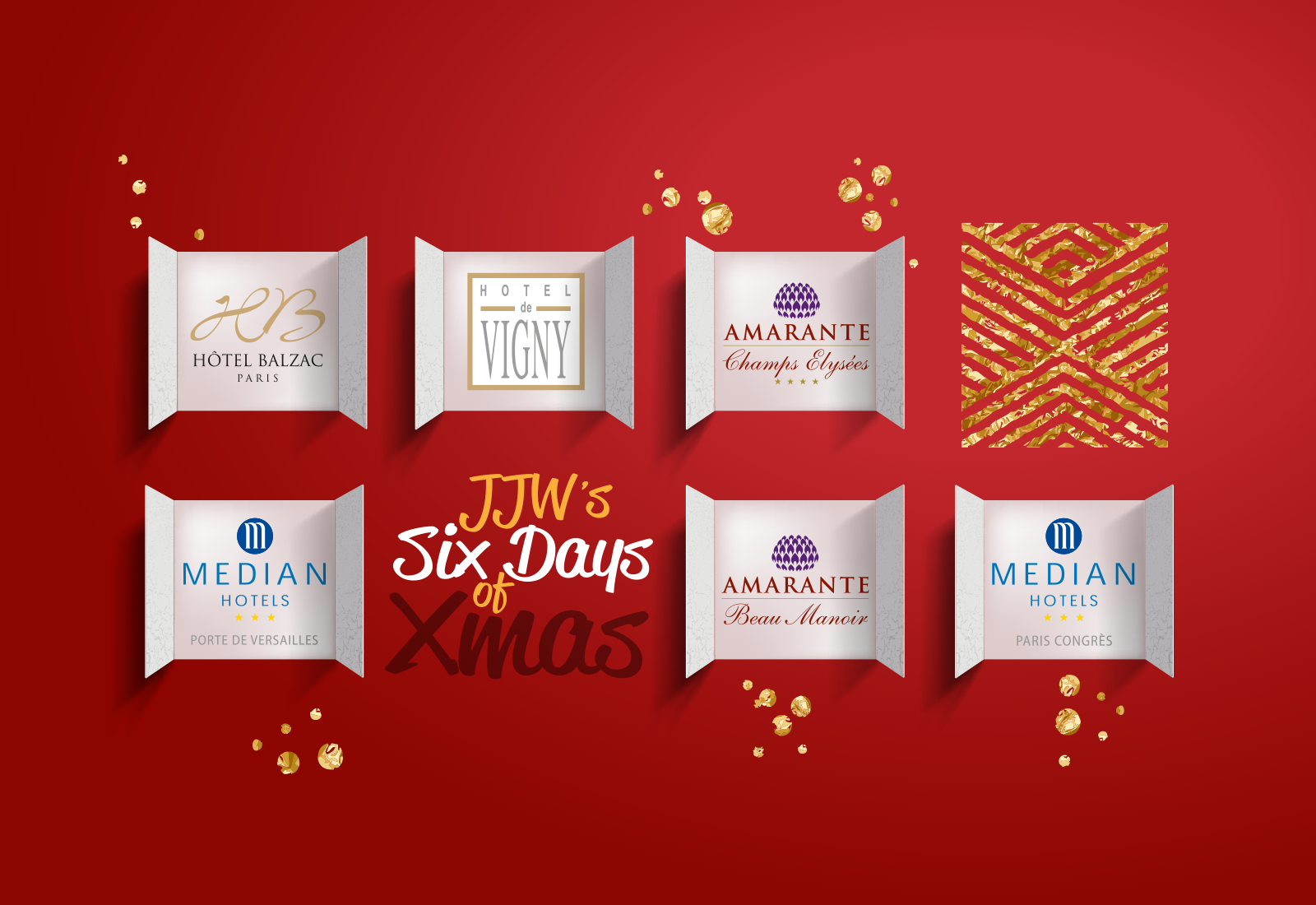 Six Days of Christmas Sale
This December, JJW Hotels & Resorts is unveiling a special run of One-Day-Only Secret Sales for each of our Parisian Hotels.
Click here for more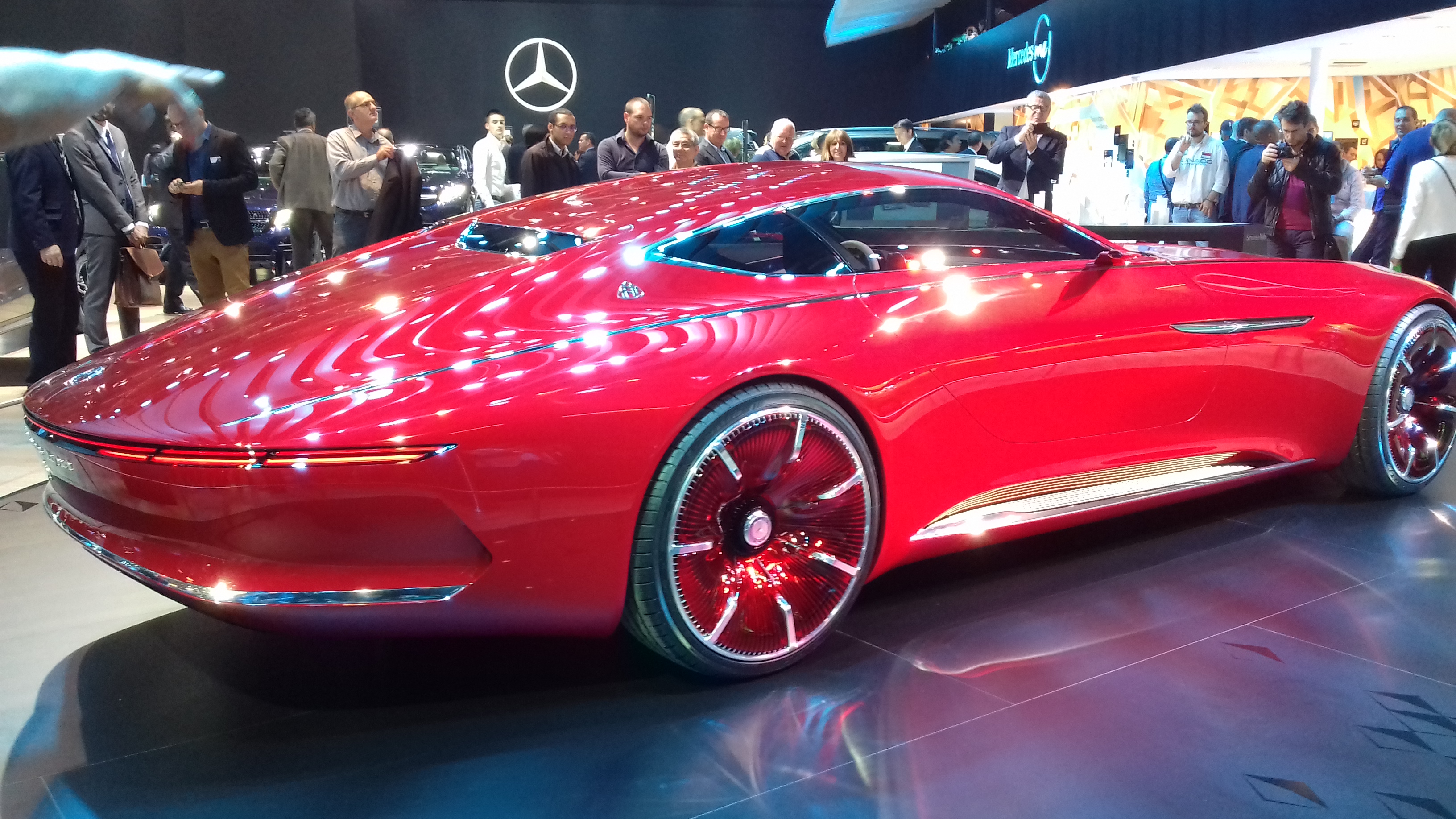 Mondial de l'Automobile
This October, fasten your seatbelt and get set to explore the world's oldest, most-visited and best-loved car event, when The Paris Motor Show returns to Expo Porte de Versailles, along with thousands of exceptional concept cars, new releases and millions of motoring enthusiasts.
Click here for more