Meetings & Expos Near Porte de Versailles, Paris - January 2017
3 December 2016
---
With the arrival of January comes the post-Christmas blues, as all the excitement of the Festive Season and the New Year slowly pass us by; but do not be disheartened. This January, Porte de Versailles offers a wealth of activity that will aid in easing you into the New Year. With a variety of exciting exhibitions at the Parc des Expositions, there is plenty to keep you occupied this January and a stay at our conveniently located Median Paris Porte de Versailles equips you with everything needed to combat the January blues.
Salon De La Plongee Sous-Marine: The Paris International Diving Expo
6th January – 9th January
More than just a show, the exhibition is a complete event that offers everything from conferences, interactive scuba diving events with some of the best international divers, as well as tutorials from specialised trainers. The show is also home to over 100 exhibits which contain information on everything in the world of water activities, and offers the opportunity to book expeditions around the globe. For those seeking a more leisurely getaway, the exhibition also features a number of specialist companies who offer all manner of luxury cruises and other tourist retreats.
For its 19th edition, the exhibition is celebrating the 'underwater image' and has organised a unique collection, which will look into everything from the first underwater camera from all the way back in 1892, through to the use of underwater filming in more recent times; such as the cameras used to film the wreck of the Titanic.
Taking place over 4 days, the event provides a perfect day out for connoisseurs and newcomers to the diving world. 1 Day Tickets are available from €12 for 1 day, 2 Days €21 and 4 Days €27. Children under 8 can enter for free. 
Le Salon Du Bien-Etre, Medecine Douce & Thalasso
26th January – 30th January
For anyone seeking a health kick to begin 2017, look no further than Le Salon Du Bien-Etre at the Parc des Expositions, which is located just a 10 minute walk from Median Paris Porte de Versailles. With 20 conferences, 120 workshops, 35 practical workshops and over 320 stalls on everything health; the exhibition is the perfect way to get you looking and feeling your best.
Of the many practical workshops on display at the exhibition, highlights include the opportunity to practise meditation under the tuition of experts from around the globe; as well as an abundance of exercise tutorials in yoga, martial arts and much more. You will also have the opportunity to meet leading experts in fields of homeopathy, osteopathy, naturopathy, fascial therapy, kinesiology, shiatsu, reflexology, hypnosis and relaxation therapy; who between them are certain to diagnose and treat any niggling problems that you may have!
For those seeking the ultimate relaxation experience, there will also be an array of international massage workshops, that will certainly hit the spot should you be still be feeling slightly depleted after the stress of Christmas and New Year. As well as this there be a wealth of stalls offering tasty and nutritious food, along with a number of stands where you can buy everything from beauty products, through to relaxing spa holidays.
Be sure to pay a visit to the exhibition for a day which promises to deliver an insight into the world of health; giving you the perfect opportunity to revitalise yourself as we begin 2017. Tickets are available from just €8, with free entry for under 25s. 
A stay at Median Paris Porte de Versailles this January equips you for everything needed to ease into 2017. Our convenient location next to the Parc des Expositions Porte de Versailles, places you on the doorstep to a world of interesting and informative exhibitions that are taking place throughout the month; and with a diverse range of shows on offer, there is something that caters for everyone. Recently renovated to the highest standards, our modern hotel is a great place to stay when holidaying in Paris this January; and with great offers throughout the year, now is a great time to book.
Scuba diving picture sourced from Wikimedia Commons and is in the public domain.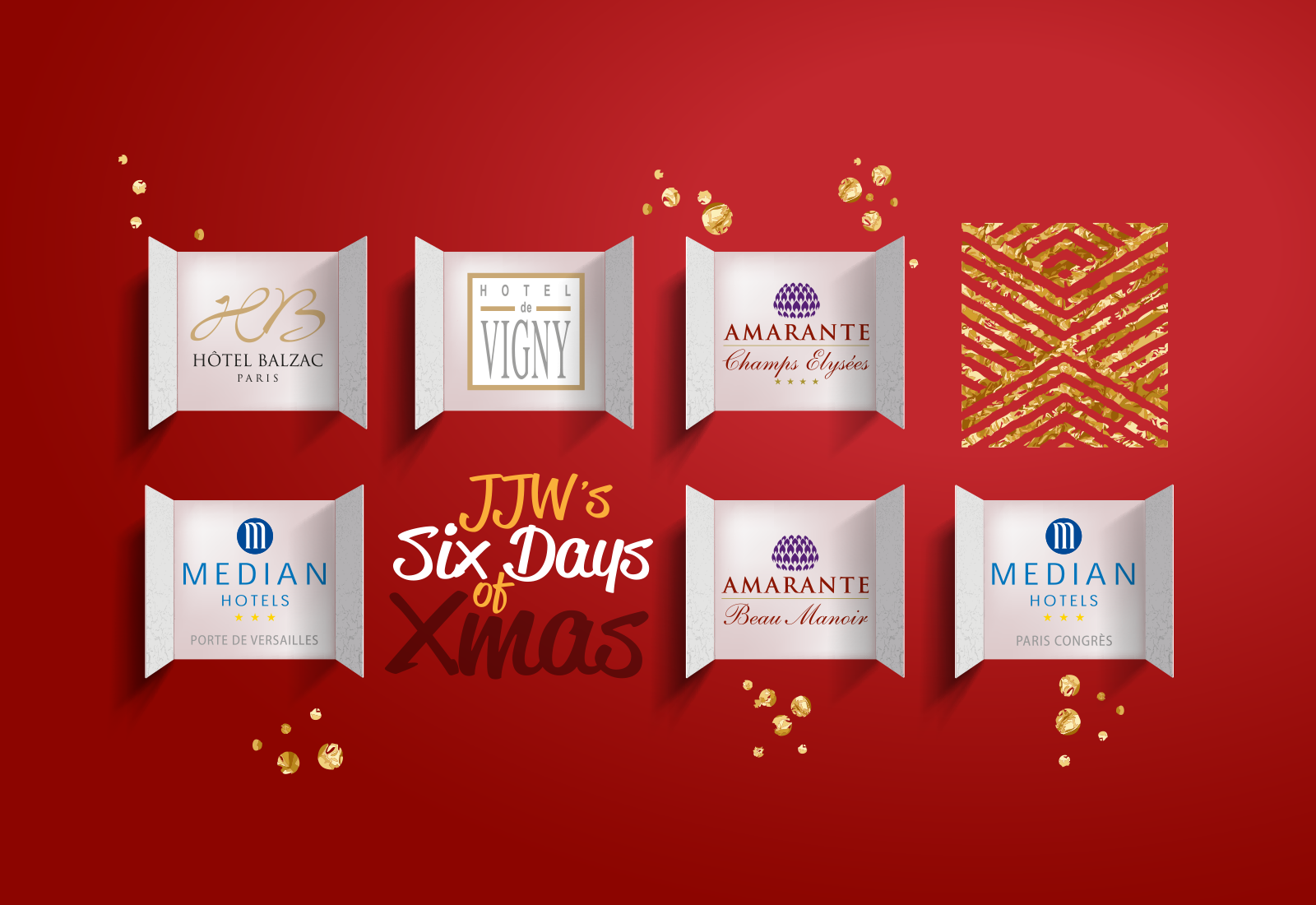 Six Days of Christmas Sale
This December, JJW Hotels & Resorts is unveiling a special run of One-Day-Only Secret Sales for each of our Parisian Hotels.
Click here for more
Mondial de l'Automobile
This October, fasten your seatbelt and get set to explore the world's oldest, most-visited and best-loved car event, when The Paris Motor Show returns to Expo Porte de Versailles, along with thousands of exceptional concept cars, new releases and millions of motoring enthusiasts.
Click here for more